B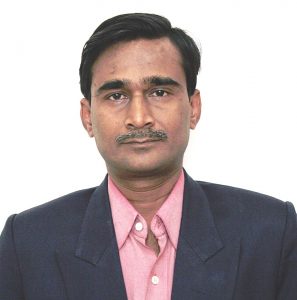 y Nageshwar Patnaik in Bhubaneswar, June 18, 2021: The second wave of COVID-19 pandemic continues to have a significant adverse impact on lives, livelihoods and the economy of the country. This unprecedented crisis has prompted Prime Minister Narendra Modi to talk of repairing and preparing the health infrastructure and the economy to meet future challenges.
The next immediate challenge is the threat of a third wave. The second wave has opened up the rural areas to this deadly virus. It is needless to say that rural areas have poor health infrastructure. Besides, the pandemic has heightened the rising inequities. The powers-that-be have the onerous responsibility to address both growth and inequality issues.
Referring to the holocaust wrought by COVID-19 pandemic, Modi in his keynote address at the 5th edition of VivaTech, via video conference on Wednesday
said, "And when I say prepare, I mean insulating our planet against the next pandemic, ensuring we focus on a sustainable lifestyle that stops ecological degradation, strengthening cooperation in furthering research as well as innovation."
It is truism to say that India's economy continues to wrestle with the second wave of COVID-19 which grew 1.6% in the March quarter compared with the same period a year earlier, but that was before a massive second wave of infections hit the country which led to fairly stringent lockdowns across most states causing another round of job losses and a significant dent to demand. Data on jobs, income, household income, consumer sentiment and demand show that the second wave has had a devastating impact on India's economy, especially on poorer citizens and smaller businesses.
The first wave has already taken a toll on India's Gross Domestic Product (GDP) in 2020-21. India's economy contracted 7.3 per cent in FY21- the sharpest ever in the country's history. But it needs to be categorically mentioned that the Indian economy was in one of its worst ever deceleration phases even before the Covid-19 pandemic hit India sometime in April-June quarter in terms of livelihoods; and July onward in terms of lives with both cases and deaths rising. The slowdown was already worse than the one the Indian economy went through in 2011-12.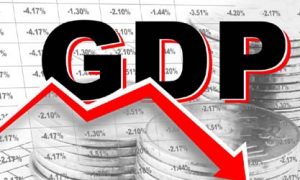 Back then, quarterly GDP growth fell from 10.3% in March 2011 to 4.9% in June 2012. However, the economy started recovering after 2011-12. Annual GDP growth fell from 8.5% in 2010-11 to 5.2% in 2011-12. This contraction was followed by a sharp recovery until 2016-17. This has not been the case this time and GDP growth has been falling continuously since 2017-18. GDP growth fell continuously for eight quarters. It was 8.2% in March 2018 and had fallen to just 3.1% in March 2020.
Nominal GDP growth in 2019-20 fell to just 7.2%, the lowest since 1975-76. The 2019-20 Union Budget assumed a 12% nominal growth. Nominal GDP is crucial for revenue collections, as taxes are a fraction of nominal incomes. The sharp fall in nominal growth was a big reason for a huge shortfall in tax collections in 2019-20. According to data from the Controller General of Accounts, which works under the ministry of finance, gross tax revenue collections were just 81.6% of the budget estimates in 2019-20, the lowest since 2000-01.
With the outbreak of Coronavirus, India's growth in the fourth quarter of the fiscal year 2020 went down to 3.1% according to the union Ministry of Statistics. However, after the announcement of the economic package in mid-May, India's GDP estimates were downgraded even more negative figures, signaling a deep recession. On September 1, 2020, the Ministry of Statistics released the GDP figures for Q1 (April to June) FY21, which showed a contraction of 24% as compared to the same period the year before.
Aware of the hit taken by the Indian economy post the second phase of COVID-19 pandemic, Narendra Modi led government has offered Rs 50,000 crore of credit incentives to boost health care infrastructure. The program will allow companies to access funds for ramping up hospital capacity or medical supplies with the government acting as a guarantor. The focus is likely to be on strengthening Covid-19 related health infrastructure in smaller towns. The Reserve Bank of India had then announced an on-tap liquidity window for banks worth 500 billion rupees to extend credit to health services and vaccine manufacturers until March 2022.
But the economy is passing through the worst phase with annual retail inflation rate rising to 6.30% year-on-year in May, up from 4.29% in April and sharply above analysts' estimate of 5.30%. The wholesale price inflation rate rose 12.94%; it's highest in at least two decades. According to the Reserve Bank of India's June bulletin, the second wave's toll is mainly in terms of the hit to domestic demand. Rising international commodity prices, especially of crude, logistics costs, excise duties, cesses and taxes pose upside risks to the inflation outlook.
Meanwhile, household budgets have been hit hard by a sharp increase in prices of edible oil and pulses for the past few months due to a string of factors, including a jump in global commodity prices. The most glaring price hike has taken place in edible oils where MRP has shot up close to 50 per cent in the last one year. The explanation given by the union Agriculture Minister Narendra Singh Tomar that mustard oil has definitely become a bit expensive, because the government has stopped adulteration in it.
That means the citizens have been taking adulterated mustard oil since Modi came to power. The government needs to clarify on this issue in the earliest so that people have confidence on the Modi government's action on repairing and preparing the health infrastructure and the economy to meet future challenges.