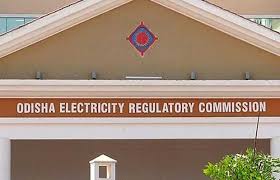 By Bizodisha Bureau, Bhubaneswar, June 2, 2021: Odisha Electricity Regulation Commission has been alleged to have favoured state run discom Chhattisgarh State Power Distribution Company Limited (CSPDCL) by reducing surplus power charge auctioned at the national level in real time, notwithstanding the long-standing Mahanadi River water dispute.
In March earlier this year, Odisha government hiked the electricity tariff by 30 paise per unit which sparked a lot of criticism from all around as political affiliations to the common man alike protested the decision as a huge burden on people amid the pandemic crisis.
However, the State-run discom (CSPDCL) from the neighbouring Chhattisgarh, was earlier buying electricity at Rs 2.009 per unit prior to March 2021, later, the OERC is reported to have cut the power charge to Rs 1.80 per unit at the request of the Chhattisgarh government.
The revelation has evoked sharp reactions from the Opposition political parties. BJP and Congress have targeted the Odisha government over the issues while State Energy Minister has clarified that surplus electricity is auctioned at the national level in real time.
It may be noted that annually, the Hirakud Hydroelectricity Project authorities supply around 16 million units of electricity to the CSPDCL through GRIDCO.