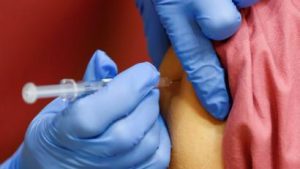 By Bizodisha Bureau, Bhubaneswar, June 10, 2021: The City based Institute of Life Sciences (ILS), has established an animal challenge study platform for experimentation with animals for the purpose of vaccine and drug trial for Covid-19. This platform has a specialized animal bio-safety level 3 (ABSL3) laboratories for research and experimentation.
This platform has an integrated facility for animal trials starting from infecting a mice or hamster to observing its movement and health condition. It has Micro-CT to see the changes in an animal's body and other equipment used for isolating tissues, extracting protein and RNA (ribonucleic acid) from the animal cell.
The institute has already started its in-house works in the ABSL3 laboratory. Scientists have worked on a hamster model of Covid-19 to know how the virus affects the animal and what the reactions of the latter are. This type of study will help in evaluating potential vaccines and antiviral drugs.
The hamster model study was carried out by a team led by Shatibhusan Senapati and Gulam Syed of the institute. "Small animals like mice and Syrian hamsters are advantageous to study corona virus. Among different available animal models, so far hamsters have been widely utilized in SARS-CoV-2 infection studies," said official sources.
This facility will be operating on a fee-for-service mode or on a partnership mode and will be available for use by researchers from academics, industry and start-ups from India and abroad. The current and prospective users of the ILS platform include NIRRH Mumbai, IIT Indore, NCBS-InStem Bangalore, NCL Pune and CIAB Mohali.
The team has recently established and characterized hamster models of SARS-CoV-2 infection by using a local virus isolate which is cultured and characterised at ILS. The proteomic studies carried out by the team shows the similarities between corona virus infection in humans and hamsters. Covid affects this animal and shows its impact on lungs like the virus does to a human. This provided strong molecular evidence which supports the clinical relevance of this model in Covid-19 research, said Senapati.
This platform has been established with the support from Biotechnology Industry Research Assistance Council (BIRAC) under the Mission Covid Suraksha. ILS scientists have established animal models for research work.