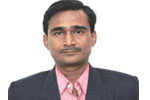 By Nageshwar Patnaik in Bhubaneswar, May 8, 2021: No one expected BJP leaders Narendra Modi and Amit Shah with all the resources at their hands to put up such a lackluster show in the just concluded elections to three Assemblies and one union territory. The Sunday poll outcome heralded reemergence of regional satraps as Mamata Banerjee, M K Stalin and Pinarayi Vijayan reigned supreme in their respective states despite a stiff opposition challenge and stop Modi Juggernaut for the time being.
West Bengal Chief Minister, Mamata Banerjee led Trinamool Congress (TMC) proved all exit polls wrong and won 213 seats in Bengal, two more than its 2016 tally. In Tamil Nadu, M K Stalin-led DMK has won 156 seats, denying the ruling AIADMK a third straight term. The LDF steered by Vijayan created history in Kerala after retaining power with over 90 seats.
The BJP had to console itself by retaining Assam after winning 75 seats and dethroned Congress in Puducherry. Nevertheless, Sunday's defeat came as Modi is being slammed publicly for failing to tackle India's explosive spike in COVID-19 pandemic that has pushed left the country into a deep crisis, with hospital and crematoriums swamped and people dying for lack of oxygen.
Modi held 23 rallies in 14 days in Bengal while Shah led 79 rallies, road shows and town halls in 20 days. The BJP deployed over 52 Union ministers, MPs, chief ministers and cabinet ministers of BJP-ruled states to campaign in Bengal. Around 15 to 17 senior BJP and RSS leaders were stationed in Bengal for more than three months.
To top it all, BJP engineered large-scale defections from TMC, Left and Congress and portrayed itself as the favourite. Even the saffron party managed media to create a BJP-wave narrative in Bengal. Steel worse is the act that, several central agencies intimidated and harassed TMC candidates by summoning them during the election campaign.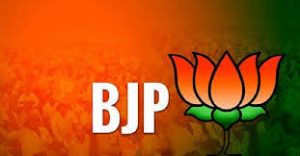 However, in the end, the mandate was overwhelmingly against the saffron party. An incumbent government of 10 years secured 47.95% votes in its third term. TMC swept the state by winning 213 of the 292 seats in the state. This is TMC's best performance ever. Bengal assembly has 294 seats; elections are due in two seats as candidates have died after testing positive for COVID-19.
Similarly, Chief Minister Pinarayi Vijayan held on to power in the southern state with his LDF winning 91 seats and the UDF just 40. The UDF failed to consolidate on its Lok Sabha gains in Kerala. In the Lok Sabha election, the Congress-led front had swept the state after winning 19 out of the 20 seats while the Left front managed to secure just 1.
However, there was some disappointment for the BJP in Kerala. The induction of "metro man" E Sreedharan proved a damp squib for the party as it drew a blank in the state, failing to even hold on to its lone seat.
In 2014, BJP war primarily a party of west, north and central India. However, of late it has been trying to capture a number of new states such as Assam, Kerala, Odisha and West Bengal by making hype on both regional identity and Hindutva. It has not diluted its primary ideologicall Hindutva moorings but it has tried to s diversify in such a manner that it get accepted by general masses.
The party also tried to disrupt the tempo and structure of state-level competition by both bringing in all-India oratory and the image of a supreme leader. Once the tempo is disrupted, it diminishes the state-level forces either by opposition or by coalition. It has successfully decimated the Congress in Odisha and the Left in West Bengal and has emerged as the main opposition party. However, it has not succeeded so far in Tamil Nadu in this effort.
This possibility is strengthened by the inability of the Congress and Left Parties to begin their comeback. The election results were also significant for the Left Front, which is witnessing a terminal decline in Indian politics. The failure of Congress to address organisational issues on an urgent basis is the root cause for its inability to bounce back. With its defeat in Kerala and failure to wrest back Assam; the Congress has yet again lost an opportunity to be a node around which non-BJP politics could take shape. The party drew a blank in West Bengal. In Bengal, Congress never really had a realistic chance of reaping electoral dividends. But a nil on the scoreboard would certainly raise the question of its political value in a state where it was once the primary opponent.
In West Bengal, the Left shrunk to a historic low this year after failing to win even a single seat in the 294-member assembly. While the contest was mainly between the BJP and TMC this year, the CPM fielded several young faces this year – a marked change from the historically stiff party line. However, the youth appeal failed to yield any results for the party as it had to settle for zero seats this year.
Modi has held an iron grip on Indian politics since sweeping to power in 2014 and winning a bigger victory in the 2019 national election on the back of a strong Hindutva ideology in the absence of any challenger. It is all likely to witness a rehash of the 1989 moment when state parties played a pivotal role. With regional stalwarts congratulating Mamata Banerjee for her feat, can she emerge as the leader to unify the disparate non-BJP forces to torpedo Modi's third successive win in the 2024 Lok Sabha poll?