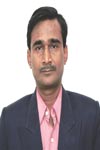 By Nageshwar Patnaik in Bhubaeswar, April 10, 2021: In politics, it is often said, there are no permanent friends and enemies because politics is a game of permanent interest. Put differently, politics is not a marriage where the vows exchanged are binding. In fact, and considering a majority of our politicians are Machiavellians, dishonesty and betrayal are the only constants in politics. And this has been the story of Indian politics.
An election is a portmanteau of diverse experiments and it turns into a Pandora's Box of opportunistic prospect. The elections in four states, Assam, Assam, Kerala, Tamil Nadu, West Bengal and the union territory of Puducherry are turning into an unpredictable, no-holds-barred spectacle. The outcome of the election is anybody's guess at this point of time. The BJP has high stakes in Assam and West Bengal and is making a desperate effort to get a toehold in the other three places.
But the BJP is finding the going tough in West Bengal in spite of the fact that the party increased its vote share to 40% in the 2019 general election and bagged 18 of the 42 Lok Sabha seats. But BJP leaders are not pretty sure this time that the assembly election will be a cakewalk in 2021 as the party faces serious internal dissension following its decision to field defector from Trinamool Congress in preference to its own old timers. The joke doing the rounds in Bengal is that the contest is actually between Trinamool 'A' team vrs Trinamool 'B' team with virtually half the candidates fielded by BJP being defectors from Trinamool, some joining BJP as recently as this month after they were dropped by Trinamool Congress.
In fact, the party had to field several of its Members of Parliament from the state as it found difficult in finding winnable candidates. What is worse is the media reports saying that BJP leaders are finding it tough to draw crowds and if they are managing to draw crowds to their rallies. The Prime Minister and the Home Minister barnstormed the state and the party is understood, to have unleashed all its resources and its formidable IT Cell loose. And yet the election by all accounts promises to be a cliff hanger.
Pre-poll surveys indicate that the DMK alliance will win in Tamil Nadu and the TMC will win in West Bengal. In Assam and Kerala the rival alliances are more or less evenly matched and the elections could throw up surprising results. Puducherry reveals a confusing picture.
Nevertheless, it will be foolish to write off the BJP and the Prime Minister Narendra Modi who has proved to win elections pan India since 2014. However, Modi has refrained from mentioning the 'Gujarat Model' in his speeches. Mamata Banerjee has turned BJP's usual identity politics upside down. Responding to BJP's Hindu versus Muslim narrative, she has made it into a Bengalis versus outsiders issue, a question of Bengali 'asmita' as opposed to Gujarati 'asmita' that Modi has successfully played upon in his home state.
Mamata has been pointing out how Nobel Laureate Amartya Sen has been humiliated and ridiculed by the Modi Government and the BJP. While BJP gloats at Trinamool defectors deserting the sinking ship, Mamata calls them traitors and paints Amit Shah as the unscrupulous broker. More so, she has invoked sub-Bengali nationalism by rallying women and minorities to her side. Pointing out that record of her party's governance in Bengal has been better than Modi's, she has blunted the edge of the attack on her government. Reeling out the central government's own statistics, she has been able to convey how Bengal has performed better than Gujarat on several development indices.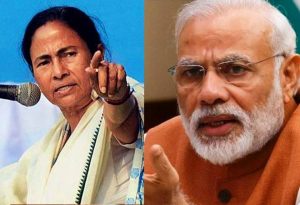 Mamata has also been successful in getting support from regional parties from Bihar, Uttar Pradesh and Maharashtra to Trinamool Congress in her fight against BJP, which has emerged as the main challenger to TMC in Bengal for the first time. No doubt, the assembly election in
West Bengal is turning into a Mamata versus Modi battle. It could pave the way for Mamata straight into the national canvas if she wins her third term in office.
After Rashtriya Janata Dal (RJD) and Samajwadi Party, Shiv Sena on Thursday extended support to Mamata saying the Maharashtra party will not contest for assembly polls in Bengal. Hailing Banerjee as the "real Bengal tigress," Shiv Sena had earlier said it would join the electoral battle in the state, vowed to "stand in solidarity" with TMC.
This "solidarity" also reflects a shift in alliances as SP, RJD and Sena are allies of Congress in their respective states – UP, Bihar and Maharashtra – but have decided to stand with TMC in Bengal. A TMC victory in Bengal, could change alliance equations, with Banerjee emerging on the centre stage of national politics with an eye on the 2024 Lok Sabha polls.
Earlier this week RJD leader Tejashwi Yadav met Banerjee at her office and extended his support to the Trinamool Congress. SP leader and former UP chief minister Akhilesh Yadav too has extended his party support to TMC. Both fought their respective last state elections in alliance with Congress. Sena heads the Maharashtra government in alliance with Congress and Sharad Pawr's NCP.
If Mamata somehow manages to become a giant killer and thwart the might of the formidable BJP poll juggernaut, will she then emerge as the preferred choice to take on the Prime Minister in 2024? After all, the parallels between the political careers of Modi and Mamata are undeniable. Both are grass root leaders, who toiled and fought for years to reach the top and then rule their respective States for over a decade, eclipsing all opposition within the party.