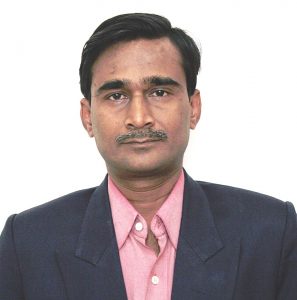 By Nageshwar Patnaik in Bhubaneswar, April 14, 2021: It is just history repeating itself first as tragedy, then as farce. "Those who cannot remember the past are condemned to repeat it. Studying history is necessary to avoid repeating past mistakes," said Spanish-American author George Santayana.
COVID-19 has forced society to re-learn the importance of maintaining basic infectious/communicable disease control capacity and revealed the cost of our failure to do so. It has also drawn attention to the intersection between social inequality, racism and colonialism, and vulnerability to disease.
One year after the imposition of the world's strictest lockdown, India battles with second wave of novel Coronavirus cases. The Union Ministry of Health and Family Welfare on Monday said that the total number of cases with UK, South Africa and Brazil variants of the COVID virus in the country till date has reached 948. The danger is that Covid-19 is spreading rapidly as state governments have started imposing mini lockdowns, weekend lockdowns, full lockdowns and night curfews.
Confusion and complacency in addressing COVID-19 means the pandemic is a long way from over, but it can be brought under control in months with proven public health measures, WHO Director-General Tedros Adhanom Ghebreyesus said on Monday. Even as some 780 million vaccines have been administered globally, intensive care units in many countries are overflowing and people are dying which could have been avoided had people continued measures like wearing masks and maintaining physical distance.
Tedros rightly observed that the COVID19 pandemic is a long way from over. Transmission was being driven by "confusion, complacency and inconsistency in public health measures. The mankind is at a critical point in the pandemic now; the trajectory of this pandemic is growing for the 7th week in a row. In many countries, despite continuing transmission, restaurants and nightclubs were full and markets were open and crowded with few people taking no precautions. The tragedy is that some people are just not bothered about the precautions to protect themselves from COVID-19.
Ironically, India has overtaken Brazil to become the nation with the second highest number of infections worldwide after the United States, as it battles a massive second wave, having given about 105 million vaccine doses among a population of 1.4 billion. The daily increase in Covid-19 cases surges past 1,68,912, leaving the first spike far behind.
The total number of COVID cases has gone up to 1,35,27,717. Hapless migrant workers, left without social security and uncertain job prospects, are once again queuing up at bus and train stations to go back home, their incomes already ravaged by the disastrous choices made last year. Like last year, there are no signs yet of any relief or stimulus in the offing as the economy takes an inevitable hit. Rather than pursuing coordinated policy action, the Centre and state governments are back at war over supply of vaccines.
In the middle of the second wave of COVID-19, the prime minister wants the citizens to have them a tika utsav or a vaccination festival. Modi clarified that a tika utsav between 11 and 14 April could boost the vaccination drive. Also, 11 April happens to be the birth anniversary of social reformer Jyotiba Phule while 14 April is that of Babasaheb Ambedkar.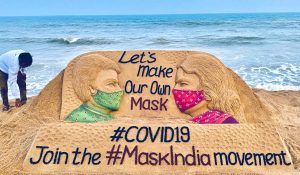 Just a year ago, as India went into lockdown Modi had other festive ideas to raise our spirits like clanging of pots and pans, blowing of conch shells, lighting of divas. And now the virus is rampaging through the country in its second wave. Vaccination is of course most welcome at this critical juncture and Modi must be applauded for trying to encourage all eligible Indians to go out and get vaccinated.
Bu the ground reality is something different. For instance, On the day when 'Tika Utsav' kicked off nationally, Covid vaccination drive was badly hit in Odisha with as many as 879 of the total 1,472 session sites shut down due to shortage of doses. Vaccination was conducted at only 579 centres on Sunday and around 81,169 doses could be administered against a target of over two lakh. And this has been the story in many non-BJP ruled states. Acute shortage of vaccines has marred the much-hyped 'Tika Utsav', the four-day immunisation drive from April 11 to 14.
The "festival of vaccination" occurs at the same time as a "festival of democracy" is unfolding in so many states across India. The pandemic and the election seem to be occurring in different states. Even as COVID-19 second wave is raging, elections and Kumbh Mela are happening. The government seems to have turned a blind eye to tens of thousands converging on the banks of the Ganga for the Shahi Snaan holy dip despite warnings about masks and social distancing at the ghats at Haridwar. And not surprisingly, the city of Haridwar has seen a 100 percent jump in daily and active cases in just one week.
Citizens may be blamed for abandoning Covid-19 caution. But the netas also have willingly thrown caution to the winds in pursuit of political power. The farce is now unfolding as rapidly as the second wave and its consequences will be tragic. The grim truth will make us return to masks and social distancing. We need to be shaken out of our present complacency.
Investing in capacity to contain disease outbreaks as they occur, governments must plan now for how to achieve greater health equity in the future, by addressing underlying economic and social conditions, and providing meaningful access to preventive care for all. Science has done its job, by coming out with vaccines for COVID-19. But it is important to remember that a successful vaccination strategy will require transparency, citizen confidence and trust. Getting the people vaccinated is a challenge the Modi government must accept and implement.