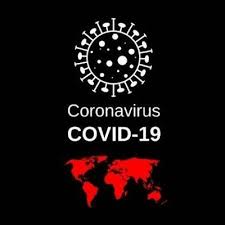 By Bizodisha Bureau, Bhubaneswar, March 19, 2021: With COVID-19 cases surfacing in Odisha, the state government on Friday imposed strict guidelines for government offices. All government offices have been advised to hold meetings over virtual mode until further orders.
"It is advised to ordinarily hold meetings over virtual mode until further orders. In case a physical meeting is necessitated, seating may be arranged so that appropriate physical distance amongst the participants is maintained," an official order of the General Administration & Public Grievance Department said.
It has also been directed for scrupulous implementation of COVID-19 guidelines like social distancing, hand washing, and wearing of masks in the offices.
All the employees inside the office premises are required to wear mask compulsorily, for the entire period of their stay in office. The principle of Social Distancing of two meters between two persons is required to be strictly maintained at all times in office.
Unnecessary gathering/crowding in common passages/corridors is strictly prohibited. The employees need to ensure frequent hand washing (for minimum 20 seconds) during the office hours, especially, after use of washrooms.