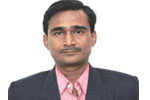 By Nageshwar Patnaik in Bhubaneswar, January 20, 2021: More than 10 months after COVID-19 pandemic virtually halted the normal life; Indians finally have something to smile. Prime Minister Narendra Modi on Saturday launched one of the world's largest inoculation programs for 1.3 billion people in the country – one of the world's most formidable challenges.
However, to make the gigantic vaccination programme to succeed, many things have to go right. Initially, there will be hiccups in carrying out this task. The problems in carrying out such programme are immense. A mass vaccination campaign by definition involves a very large number of people — and as a general principle, some adverse events, which could include serious side effects and deaths, should be expected.
Last week, 29 people have died in Norway after being administered Pfizer's vaccine against the novel coronavirus and the deceased are around 75 to 80 years old people with serious basic disorders. Side effects and fatalities have been reported in the United Kingdom and the United States as well. For instance, in the US, several people have experienced severe allergic reactions— also known as anaphylaxis — after getting a different COVID-19 vaccine.
It is natural that some people feel that the speed of both scientific review and vaccine regulation could compromise safety — despite vaccine developers' and regulators' assurances to the contrary. Doubts about transparency only add to the obstacles that officials are facing at the moment.
To build confidence in vaccination, it's important that regulators, companies and their research partners keep promises they have made to ensure transparency, publish data and engage with open discussion of those data as they arrive. Doubts about the effectiveness of the vaccines are making the mission harder still.
The vaccination campaign began at a time when new virus variants are spreading alarm around the world.
Nevertheless, Modi is squarely banking on two Pune-based powerhouses to fuel his national and global ambitions. The Serum Institute of India, the world's largest vaccine manufacturer, is making the vaccine developed by AstraZeneca and Oxford University, which has been approved for emergency use in Britain and India, where it is branded Covishield.
The second is the National Institute of Virology, or N.I.V., which developed an indigenous vaccine called Covaxin with Bharat Biotech, a local pharmaceutical company that will make the doses.
Covaxin, the vaccine still in trials, has been approved for emergency use in India, but neither its creators nor government officials have published data proving that it works. The pressure on the Serum Institute and the N.I.V. has been immense.
The N.I.V. was the first Indian institution to diagnose Covid-19, in a student who returned to India from the Chinese city of Wuhan. It was also first to isolate and grow a stock of the virus. As a result, it was receiving requests from scientists as well as curious citizens to test potential antidotes.
However, the vaccine rollout is already off to a shaky start. The media and opposition figures have questioned as to why Bharat Biotech's candidate was approved at the same time as AstraZeneca's, when it hasn't even finished or published results from Stage III trials. Nor has the government allowed the Serum Institute to export any of its existing doses to other poor countries, even though Modi himself promised at the United Nations that India's manufacturing would be the solution to the pandemic in the developing world. Of the billion doses that the Serum Institute intends to produce, half are ultimately expected to go to other developing countries.
State governments have to be ready for possible adverse events following immunisation (AEFI). States should immediately address this issue. Otherwise, this will undermine public confidence in the vaccine. It is necessary that a team of specialist doctors should be placed at every vaccination site to deal with AEFI.
Most importantly, we do not know whether a vaccine will have uniform efficacy rates and are not yet aware of the efficacy of these vaccines in different populations such as immune-immature infants, children, pregnant women, and immune-compromised individuals and septuagenarians.
Incidentally, the same vaccine will have different efficacy rates in diverse populations. Hence, based on the relevant data, the vaccination strategy needs to be dovetailed. As the efficacy data of phase 3 trials of various vaccines are released, they should be included in the public vaccination programme for those who cannot afford the vaccines.
Fortunately, in India there have been no adverse reports so far. At the end of the second day of vaccinations on Sunday, the Union Health Ministry said adverse events following immunization (AEFI) had been reported in 447 cases — less than 0.2% of the 2,24,301 beneficiaries from the priority group who had received first doses of the vaccine. Only three of these cases required hospitalisation, and two had been discharged already.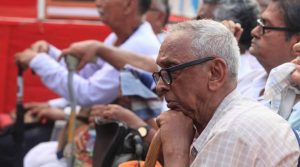 To begin with 30 crore Indians will be vaccinated in the first phase covering health care and front line workers, and the elderly. The government rightly has decided vaccinating caregivers and family members residing with front line workers and the elderly.
To bring another 100 crore citizens, the government must have to enlist the country's private sector in this gargantuan effort as soon as possible particularly in vaccine delivery and administration. This would reduce the burden on public healthcare facilities. Doctors in the private health care system can be a great asset in carrying out a vaccine program on such a large scale. Their services can also be used to deal with AEFI.
At the same time, whoever can afford these vaccines should be allowed to buy from the open market. But the private health infrastructure should roped in for creating its distribution. This also has a bearing on the costs of vaccination. There are no grounds for vaccination to be universally free, subsidised by the government.