By Dr P. K. Jena in Bhubaneswar, October 14, 2020: Persons of sixty years old and above are considered as senior citizen. All over the world with better health care and standard of living, the percentage of senior citizens is increasing. In the world between the years 1950 – 2010, life expectancy is raised from 46 to 68 years. In 2019, the number of senior citizens of 65 years and above was 703 millions and it is estimated to rise to 1.5 billion in the year 2050.
In India and many other developing countries, the senior citizens are generally considered to be retired persons from their professions. In most cases, the senior citizens against their wish and capability, are in a way considered to be invalid. Many times the younger generation in various occasions ignore the opinions and abilities of senior citizens.
As a result, the senior citizens are made to lead a lonely life and get the feelings that they are in a way redundant in the society. The little monetary and other facilities extended to them by their family members, the society or the government gives them a feeling of being at the mercy of others. In this way, except those who are invalid and quite old, the rest senior citizens suddenly lead somewhat an isolated and uncomfortable life.
On the other hand, in most of the developed countries and also in some developing ones like Brazil, the senior citizens rather get better recognition in the areas of their specialization and sometimes enjoy a special status. Many times the senior citizens in those countries have the freedom of working in the field of their specialization as long as they wish. In many occasions, they are given more importance for long and varied experience and expertise in their respective areas of specialization.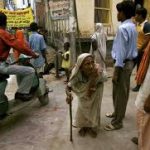 It may be mentioned here that, long time back in India very similar was the situation for senior citizens. The elderly persons in villages and towns, got a lot of respect from younger generation. In most of the cases people used to invite the senior citizens in their area to settle the disputes between the persons or families. In this way the disputes were used to be solved at their level without approaching court of law and undergoing much trouble and financial expenses.
In order to give due respect and recognition to senior citizens', the United Nation since 1990, has declared First October of each year as 'International Day of Older Persons'. In recent years, different countries are preparing ambitious programmes and implementing those to allow senior citizens to lead healthy and productive life. In India, the Ministry of Social Justice and Empowerment established in 1998, has some limited programmes for the welfare of senior citizens. It is suggested that, the Ministry should have more programmes to make senior citizens more comfortable and productive. Scientists have found out that, senior citizens who are given some responsibilities and allowed to carry out these, live longer compared to those who idle away their time with similar health care.
Because of better living conditions and health care, in recent years, most of the senior citizens are in perfect health even when they attain the age of sixty and above. At present in India there are more than eighty millions senior citizens. In view of this and in the interest of the country, it is necessary to engage them suitably so that they contribute their services in their respective areas of specialization to achieve "Atma Nirbhar Bharat". This will give a lot of satisfaction to the senior citizens. Some of the areas in which the senior citizens can render their services to the nation are suggested below.
(1) Creating facilities for senior citizens to work in areas of their specialization with some nominal honorarium. For example, the retired educationists and scientists can render their services in different educational and scientific programmes of the country.
(2) In view of a larger number of socio economic programmes under Atma Nirbhar Bharat, there is a great need for a large number of skilled personnel to properly execute these. In this process our younger generation can be trained in different technical areas by the senior citizens having expertise in these areas to effectively carry out the nation building programmes.
(3) Senior citizens who have no specialization in required areas can undertake various social work including child care, assisting patients in hospital, management of co-operative stores, under taking social forestry, water harvesting in wetlands etc.
(4) General public are quite ignorant about many important things which matter a lot for leading better life such as general health and sanitation, environment pollution by solid waste and effluents and their proper utilization, global warming, rain water harvesting in ponds, tanks and other wet lands, afforestation in barren areas, utilization of renewable energy etc. The retired scientists and engineers through seminars and symposia and door to door visit in the communities can educate the general public as well as students and teachers in schools and colleges time to time in these areas.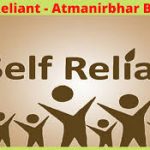 The Ministry of Social Justice and Empowerment, Government of India, at present looks after the welfare of the senior citizens with limited programmes. It is appropriate that, this Ministry in addition should consider to utilize fully, the services of our senior citizens to achieve the "Atma Nirbhar Bharat". In this regard, the Ministry may consider the above suggestions and implement those with help of various registered societies and Trusts of senior citizens in the country.
The year 2020 is a dark period for human beings in view of the appearance of the monstrous Corona virus (COVID – 19), which is affecting cores of people and killing millions of them all over the world. This virus is quite dangerous particularly for our senior citizens. Therefore, at present the most important task for the Ministry should be to do the needful for protecting the senior citizens from it and engaging them in various socio economic developmental programmes.
• Former Director General, CSIR, India