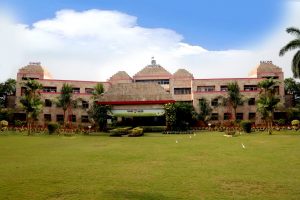 By Bizodisha Bureau, Bhubaneswar, April 1, 2020: National Aluminium Company Limited (NALCO) – India's leading manufacturer and exporter of alumina and aluminium, has recorded an all-round performance in bauxite and alumina productions in the Fiscal 2019-20.
With more than 100% capacity utilization, NALCO's Panchpatmali Mines has achieved bauxite production of 73.02 lakh MT, which is highest ever since company's inception. Bauxite transportation has gone up to 73.02 lakh MT, which is also highest ever so far. It's Alumina Refinery has produced highest-ever 21.61 lakh MT of Alumina Hydrate and set a new record. Steam & Power Plant (SPP) of Alumina Refinery has also achieved highest ever net power generation.
The Aluminium Smelter of NALCO has achieved more than 90% capacity utilization with cast metal production of 4.18 lakh MT in spite of facing acute coal crisis in the monsoon season and also the recent Coronavirus pandemic. Also noteworthy that the DC energy consumption at company's smelter plant was at the lowest in 2019-20.
Attributing, record performance to the teamwork and dedication of employees, Nalco chairman and managing director, Sridhar Patra said. "In the ongoing sluggish metal market, we would be able to tide over the downturn by continuing to keep our focus on bauxite mining and alumina refining arm, coupled with several cost reduction measures".
Notwithstanding COVID19 crisis, NALCO's all units are operational with reduced manpower and contributing to the national economy.