Agriculture is the most important sector of Indian Economy. Indian agriculture sector accounts for 18 per cent of India's gross domestic product (GDP) and provides employment to 50% of the countries workforce. The farmers all over India have been under severe distress and farmers' suicides have been taking place unabated in various parts of our country. Odisha is no exception. Covering 35% of geographical areas as the net cropped area and dependence of more than 60 per cent of state's workforce on it of their sustenance, agriculture in Odisha is closely connected to development of the rural poor.
Dr Bhagaban Prakash is the founder chairman of Odisha based SAMBHAV, India's second innovative experiment in nature farming and zero tillage agriculture. He also worked as Member, Planning Commission, National Working Group on Youth and Adolescent, as well as member of National Consultative Group for mid-term appraisal of the 10th Five Year Plan. He was founder chairperson of Odisha Nagrik Samaj. Born in 1944 near Khordha district, he did his first post- graduation in literature, Utkal University and the second one from Rajasthan University in Sociology in addition to an interdisciplinary Doctorate in social science. He was an international civil servant for seven years, 1996 to 2003, in the Commonwealth Secretariat as HRD Lead and Regional Director of the Asia Region.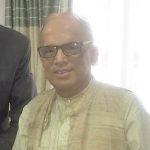 In an freewheeling interview with Nageshwar Patnaik, Dr Prakash advocates for entrusting power to Panchayats to plan, produce, preserve, process and public distribution to resolve the agrarian crisis.
Excerpts from the Interview:
NP: You are adviser to Election Commission. With general election scheduled this year, political parties have upped ante on farmers' issues. Are they really serious to solve complexities in our agriculture sector? Can the EC ensure that the party in power implements what it promises in election Manifesto?
A. I would advise political parties to first study the issues affecting the farmers before giving promises in their pre-election political manifesto. Odisha is not an urbanised or industrialised state. Here more than 75 percent people depend on agriculture for their livelihood. Only promises is not going to help until these are implemented and translated into action and reality. As regards action by Election Commission of India-ECI for false promises in the Manifesto, the Representation of Peoples Act has not yet empowered the ECI for legal action. It can only be done by an enlightened electorate until suitable laws are framed.
NP: Odisha chief minister, Naveen Patnaik has raised the issue of Minimum Support Price (MSP) and taken up the matter at New Delhi. The ruling BJP at the centre has assured hike in the MSP of food grain as per the M S Swaminathan led National Commission on Farmers formula. Naveenbaboo has demanded a hike in MSP for paddy to Rs 2,930 per quintal – citing that the production cost of paddy per quintal is coming to around Rs.2000. Is it justified as per M S Swaminathan headed National Farmer Commission's formula?
A. I think both the Centre and the State govt are on the same page on the issue although they need to study further. The basic issue is how to make agriculture climate smart and farmers market smart so that they can safe guard their own interest with government extending a helping and supportive hand. The M S Swaminathan committee's widely discussed recommendation or formula is to fix MSP at levels cost of production plus 50 percent. The main objective is to come up with a system of sustainability in the farming system so that farm commodities become more profitable and cost competitive.
NP: What reasons do you attribute to the farmers' distress in the country in general and Odisha in particular?
A. Remember in USA only 2.5 percent of population depends on agriculture where as in India it is 70 percent. Naturally, there is increasing frequency of farmers protests in Odisha. It is strange that during last fourteen years since formation of the National Commission on Farmers, about 3 lac farmers in the country and 6 thousand in Odisha have lost their lives, which means that only formation of committees and commissions is not going to reduce farmers distress. What we lack is sincere and effective implementation. A century after Gandhi raised the issue of farmers exploitation, our agrarian situation continues to deteriorate. Various risks in production, market and prices, instability of income are few instances. In addition, rising pressure of population on farm land and steady declining of average farm size are the other reasons. In this context, M S Swaminathan himself has pointed out that something very serious and terribly wrong is happening in the countryside.
NP: To provide relief to the farmers having debts the union government as well as several state governments have taken steps to waive the agricultural credit up to certain amounts. However it has been seen that debt waiving has never been a solution to the farmers' distress in any state. How do you look at the debt waiver scheme?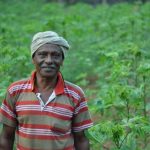 A. You might have noticed that Navnirman Samiti, a farmers interest group of Odisha has been agitating not for debt relief but for price , prestige and pension. Because debt relief is an adhoc measure, not a long term solution. It also excludes farmers who borrow from non institutional sources, who invest their own savings, whose crops are destroyed by animals, who take personal loans etc. Investing family labour is another factor and its cost factor is yet to be resolved. The debt waiver was first introduced in the 90s by the then VP Singh led Janata party Govt now adopted by Govts mostly before elections. It has failed to reduce farmers suicide. In fact with easy availability of poisonous pesticides at home, suicide has become much easier. A liberal crop insurance and reducing price uncertainties might be helpful.
NP: Odisha government has announced a progressive agricultural programme called 'KALIA' that will cost Rs 10,000 crore over three years, which is dubbed as trendsetter in the country to solve farmer's problems. What is your opinion on this issue?
A. It is too early to comment on the issue as the scheme has just been launched. One of the problems in in the country including Odisha is we ignore the stake holders and forget to consult the beneficiaries about the imagined benefits. They don't participate in decision making process. It is always top down instead of bottom-up.
NP: The problems of farmer have compounded particularly after India entered into the W.T.O. fold. Price of various commodities have been fluctuating which is adding to the woes of the farmers. For many farmers agriculture is becoming a gambling. What is the way out?
A. Towards end of 20th century WTO came as a supra national system. But It is also true WTO , compounded by globalisation, liberalisation and marketisation has not helped the farmers in fulfilling their expectations. Multi national companies and promotion of BMT crops have thrown new challenges to India's agriculture and farmers welfare sector. This includes our subsidy eco-system. There is international pressure on India to reduce and regulate its subsidy regime. They insist the subsidy must not be more than 10 percent of the cost of production. This is likely to affect our agricultural export and feared to make it less competitive.
NP: Shortage of man power in the agriculture is the recent problem in Odisha. Diversification of people from farming to non-farming sector is alarming to sustain production and productivity. Since last two decades, the farmers are realizing the uneconomic characters of agriculture. The problem is acute as youths are in search of non-farming profession. Those who reside and live on farming realize the incoming of dark future of farming, old age security and social recognition. As Regional Director, Commonwealth Asia Centre, you promoted Youth Policy Development in eight Asian Countries. Odisha Youth Policy-2013 does not address this issue? What is your take on this?
A. India has close to 500 million youth between 19 to 35 years. In Commonwealth countries our policy focus used to be how to make them more productive through education and training. Young people from villages are migrating to urban areas in search of jobs as our agriculture has become less and less remunerative. we have not yet been able to develop a revenue model in which a two acre piece of land could provide a monthly income of 20,000 to a young farmer. Social recognition can come only through economic freedom. We need to first address issues relating capability poverty, skill updation and income poverty . Farming , agro-industry and marketing has to be part of curriculum in schools.
NP: NCF had emphatically recommended that Agriculture being a State subject and since the problems and issues of farmers vary from state to state, every state government should set up a permanent State Farmers Commission which should regularly look at the problems of the farmers and suggest suitable measures to be taken up by the State Government. Though a few states like Punjab, Andhra Pradesh and Kerala have already set up such commissions Odisha and many others are yet to move in that direction. Odisha had set up such a commission as a onetime commission during 2011 but its report is yet to be placed in the assembly. Do you think setting up a permanent Sate Farmers Commission will go a long way to solve problems of farmers in the state?
A. In my opinion, Odisha should have a permanent Commission for the Farmers as about 30 million of its population, a dominant majority, are dependent on agriculture. Such a Commission should be representative and inclusive enough to protect and promote farm and farmers interest and not another debating society.
NP: It is a paradox that Bargarh district in western Odisha  which is considered as the rice-bowl of Odisha had been reporting farmers' suicide for the past couple of years. The Human Right Commission had taken note on the Farmers Suicide issue in Odisha. It was followed by the visit of Congress President Rahul Gandhi and many other leaders from different political parties to sympathize the bereaved families. Recently the Supreme Court has expressed its concern on the growing number of farm suicide cases in different states and expects the Government to address to the issue of Agrarian Crisis in a more concrete manner. What is the task before the state government and what should it do to mitigate brewing agrarian crisis?
A. The First task is to understand the issue and reasons behind it An action oriented applied research has to follow soon after. We also need to revisit the state policies related to agriculture and how these are working. A master plan to confront and overcome the challenges need to be in place in addition to counselling services.
NP: The state has a cultivated area of 61.80 lakh hectares and the pattern of operational holdings is highly skewed with more than 91% of these belonging to small and marginal category and the average size of land holding being 1.04 hectare. Per capita availability of land, water and other natural resources in the state continue to decline. Is there any future for agriculture in Odisha?
A. What you said are the realities. We have to reduce the number of people depending on agriculture for which alternative opportunities are to be created. Size of land holding being small , economically unviable and ever growing fragmentation, appropriate agriculture methods are to be introduced. These need to be consolidated. Good quality Seed is the other basic input along with sustained water supply. for multi cropping and cash cropping. Nature is kind to Odisha providing three times more water than the national average. Judicious and intelligent use of Organic manure , fertiliser and biocide can revive the land and productivity. Use of small holding friendly and Technically advanced agro instrument can increase productivity. So the future is not bleak if we properly train the farmers.
NP: About 2/3rd of the gross cropped area of the State is rain fed and depends on monsoon. Frequent occurrences of natural calamities like flood, drought, cyclone, etc. with erratic climatic conditions are having an adverse impact on the crop production system. Besides, 70% of the soils are acidic in nature resulting in less crop productivity. Exodus from agriculture to non-agriculture, optimal land use for cultivation purpose is a chronic problem that mostly affects the resource poor small & marginal farmers. It calls for broad reforms in this sector. How do look at it?
A. Soil erosion by ploughing, by wind and water, by overuse of chemical fertiliser is a matter of concern in addition to acidic nature of soil deficient in nitrogen, phosphoric acid and humous. Despite this, major tracts are capable of growing rice,jowar, bazra, maize, bengal gram, sugarcane, coffee, saflower, mustard and cotton. The rest can also be made productive through soil management technics.
NP: One of the grey areas which need to be tapped under farm mechanisation is Zero tillage, a form of conservation agriculture. In a published letter to the then state agriculture minister two years ago, you had sought formation a Farmers Welfare Commission and debate on various issues confronting the agro-sector. You have created Sambhav which advocates Zero tillage, organic farming, climate smart agriculture and market smart farmer. Can Odisha be converted into an Organic Agriculture state?
A. It was an open letter through my regular Column-Bikalpa Biswa, about 2 year ago to draw the agriculture minister's attention and with a number of suggestions. The Hon'ble Minister didn't respond. One idea and suggestion was sustainable and Zero tillage agriculture experiment for which we had set up a facility at village Rohibanka called Sambhab. It has already trained 50000 farmers since 1989 on various arpects of natural and organic farming with zero input cost and competitive output. Gandhian agriculture scientist Masanova Fukuoka, a Japanese, used to call it non-violent agriculture without tilling and chemical fertiliser. No farmer suicide has taken place in India where farmers have adopted zero tillage, non-violent agricultural practices.
NP: Odisha lags behind other states in the country as far as agro and food processing industries are concerned. What should be done to ensure value addition to agro-products?
A. I have already explained and answered it. Give Panchayats the power to plan, produce, preserve, process and public distribution-the five Ps and they will deliver. What I meant is planning has to be done at Panchayat level. It must decide what to produce and what not, how to do the procurement and preservation as well as processing followed by distribution so that the panchayat becomes hub of agricultural action, production as well as marketing. This will contribute to the village economy and employment generation.
NP: There have been reports of distress sale of Tomato, Potato, Chilli, Pulses, Milk, Brinjal, Paddy and most of the crops grown by the farmers. Now there have been reports of distress sale of Mahua flower and various non-timber forest produces as well. Marketing has emerged as a major problem for the farmers and more particularly after India's entry into the WTO. What is the way out?
A. Let me repeat-marketing, marketing, marketing. Once again the answer lies in climate friendly crops and market friendly farm and farmers agricultural strategy. Connecting and combining agriculture and agro-industry, transport and cold storage and ware housing facilities, pricing and policy reorientation to facilitate a spread out effect. Supreme Court has advised the Govt to come out with a comprehensive solution package.