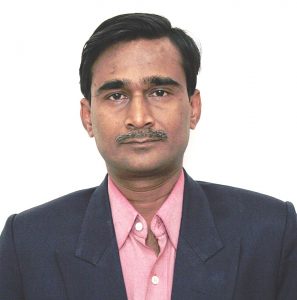 By Nageshwar Patnaik in Bhubaneswar, April 23, 203: Prime Minister Narendra Modi famously envisioned in 2019 that India would become a $5 trillion economy by 2024-25. It is well-nigh impossible to reach $5 trillion by 2024-25 with present Real Gross Domestic Product (GDP) only close to $2 trillion. It may take another five years for the country to grow into a $5trillion economy.
In March, Niti Aayog Vice-Chairman Rajiv Kumar said that India becoming a $ 5-trillion economy "is not rhetoric" and could double itself (from a $2.7 trillion economy then) in "7-8 years if it grows at 8%." This, Kumar said, was feasible because India had sustained a growth rate of 8.5% before.
The Centre for Economics and Business Research had published that India will become a $10 trillion economy by 2035 given the growth trajectory of its GDP.
However, former Reserve Bank of India Governor C Rangarajan has made it clear that India's aim to become a $5 trillion economy by 2025 is 'impossible' due to the Covid-19 pandemic, which dealt a massive blow to the Indian and global economies alike. Economic activity had come to a grinding halt due to the lockdown imposed to prevent the spread of COVID-19. In fact, the supply chain bottlenecks have not completely eased while the handout of cash to households by developed economies during the pandemic has led to soaring inflation. Both these situations have been further aggravated by the Russia-Ukraine war.
The World Bank has estimated that India's economic growth will slow to 6.6% in the financial year (April to March) 2023-24 from an expected 6.9% in the current fiscal. In its latest Global Economic Prospects report, it said the global economy and rising uncertainty will weigh on export and investment growth in India.
Other international agencies have downgraded their growth projections as well. Japanese brokerage firm Nomura says India's economy could expand by around 7 per cent in FY23 but is likely to decelerate to 5.2 per cent in FY24 due to the spi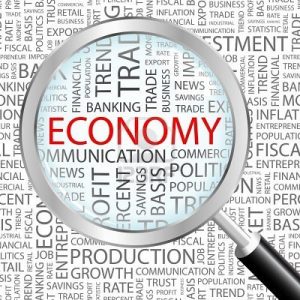 ll-over effect of the global economic slowdown. Added to it, aggressive interest rate hikes by the Federal Reserve threaten economic growth in the US and this can have a ripple effect on India. The energy crisis in the EU also acts as a dampener for growth.
Despite these challenges, India has exhibited resilience unprecedented due to several reasons. The economy has emerged as the world's fifth largest, with a GDP of $3.5 trillion in 2022. There are many factors that are working in its favour. The Indian economy has grown steadily over the past 50 years. The economy is well-diversified, and has strong trade relations with other countries.
Interestingly, India recently overtook China in terms of total population, according to UNFPA's State of World Population Report 2023, released on Wednesday. However, the GDP of India is close to $1.5 trillion while the GDP of China is close $7 trillion. The economy of China is at least 4 times as big as the economy of India.
This means that even if China grows at the rate of a meager 1.5% and India grows at a rate of 7%, the Chinese economy would have added the same amount in output as the Indian economy would have! China's growth rate has been consistently higher than India's growth rate over the past three decades or so. India has barely overtaken the Chinese growth rate for a couple of quarters.
Significantly, India has the world's largest youth population, at around 356 million. At 64 per cent, the high percentage of India's working population not only contributes to growth in GDP and per capita income, but also represents a large customer base for companies to target and thrive. Cyclical upturns and downturns aside, India now has an established track record of high growth. In the decade leading up to the Covid-19 pandemic, our average annual GDP growth was 6.6 per cent compared with 6.3 per cent in the preceding decade. Of course, there have been times when India grew close to 8 per cent per year, most notably between fiscals 2004 and 2008. But these were episodes of "growth sprint".
At the moment, India is best positioned to overcome the recessionary headwinds projected for the global economy for 2023. Although India's growth projections have been lowered, the country is likely to remain the fastest-growing economy in 2023 and continue moving with confidence towards the $5 trillion target. In fiscal 2023, India is seen growing at 7 per cent, making it the fastest-growing large economy.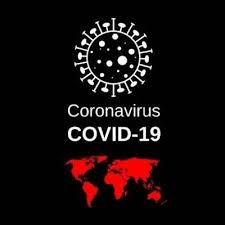 Fortunately, the country has come out of the pandemic reasonably well. But there is a drag in the air — from the imminent global slowdown and the full manifestation of the lagged impact of interest rate hikes since May 2022. Consequently, CRISIL expects India to decelerate and grow at 6 per cent in fiscal 2024.
Nonetheless, the Indian economy is likely to grow at 6.8 per cent per year for the next five years. Capital will be the key and there has to be a sustainable take-off in the private sector investment cycle. So far, the onus to lift the investment ratio has been shouldered by the government. The growth model is changing to an infrastructure and manufacturing-driven one.
The Union Budget has increased capital spending by almost a third in high-multiplier infrastructure segments. But such support to capex will moderate in the years to come, given fiscal consolidation pressures. The contribution of the private sector to investments is expected to zoom with healthier balance sheets, cash reserves and low leverage. A diversified economy, tech adoption and a large working-age population are some of the factors that will help achieve the target of $5 trillion economy by 2029.