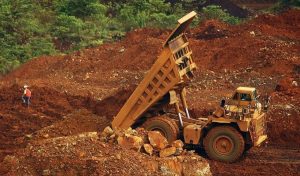 By Bizodisha Bureau, Bhubaneswar, February 28, 2023: Mundra Aluminium Ltd, an arm of Adani Enterprises Ltd, the flagship company of the Adani Group, on Tuesday, has been declared as the preferred bidder for the Kutrumali bauxite block by the Odisha government.
The Kutrumali bauxite block has geological reserves of 128 million tonnes (MT). The said block lies in the Kalahandi and Rayagada districts of Odisha.
The Odisha government had issued a letter of intent on Mundra Aluminium Ltd in respect of the following mineral block in Odisha. On Monday.
Mundra Aluminium Ltd is a wholly-owned subsidiary of Adani Enterprises Ltd, incorporated with the objective of carrying out the business of mining, refining, smelting, development, production and operations of bauxite, alumina and aluminium