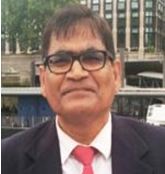 Prof Satya Narayan Misra in Bhubaneswar, November 14, 2022: Mr. Naveen Patnaik is universally recognized as the best Chief Minister & there is a surprising synthesis between the length of his tenure & the height of his popularity. This is unsurprising because of the development models he has chosen, where women empowerment is the pivot of his public policy.
Be it women's representation in legislative bodies, Mission Shakti, Mo School, or Mamta Program, Mr. Patnaik holds an incandescent candle to all states. In Odisha, 90% of schoolchildren go to government schools. In 2017, Mr. Naveen Pattanaik launched the "Mo School" Abhiyan. It is a unique initiative to bring the alumni and the alma mater and the community around the government school together.
The "Mo School" Abhiyan rests on five pillars: Connect, Collaborate, Contribute, Create and Celebrate. The financial contribution of the alumni is matched by the government twice over. By using a mobile application, it has been possible to connect with the alumni and help them to know more about the development work which is needed in the school.
The collaboration between alumni, school and district administration as well as the community has led to infrastructure creation and sports infrastructure. Many schools are benefitted from technology-enabled interventions to enhance the educational ecosystem, and multidisciplinary educational content like documentaries, films, and talks by alumni.
In some schools, the collaboration has led to exchange programs and participation in national and international sports, and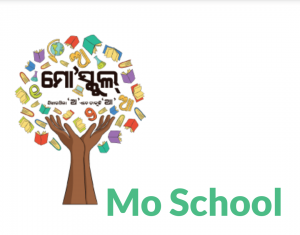 literary and cultural events. As on 31st March 2020, the "Mo School" Abhiyan has covered almost all the blocks (316) and has received 39.6 Crores as a contribution which has been matched by an 80 Crore grant by the government.
One of the areas in which India stands behind 140 countries is its low representation of women in the Parliament. Only 14.39% of women representatives are part of the current Lok Sabha.in Lok Sabha as against a global average of 24.6%. Odisha is way ahead of other states in providing 50% percent reservation for women in local bodies as against a constitutional requirement of 33%.
Among the 12 BJD MPs in Lok Sabha, 5 are women (41.6%). In the state legislative assembly out of 16 women representatives, 14 belong to the Biju Janata Dal (BJD). 12% of BJD MLAs are women. The state government revised the 33% reservation to 50% for women in the local government body i.e. Panchayati Raj Institutions way back in 2011. Quite clearly such healthy representation of women at different levels of Parliamentary democracy has given a major voice to women in bolstering social sector initiatives like healthcare, drinking water, and education.
To alleviate maternal and infant under-nutrition, the government of Odisha has launched a scheme for pregnant and lactating mothers called Mamata, which is a conditional cash transfer Maternity benefit scheme. This will help in providing partial wage compensation for pregnant and nursing mothers so that they are able to rest adequately during pregnancy and delivery.
In a survey by the renowned economist Jean Dreze and Ritika Khera (2019), they note: "In earlier surveys, we had also noted how Odisha, a low-income state often clubbed with the so-called BIMARU states (undivided Bihar, Madhya Pradesh, Rajasthan, and Uttar Pradesh) not so long ago, was making steady progress in matters of food security, child nutrition, and public health. This time, once again, we saw important signs of hope in Odisha."|
For instance, Odisha has its own maternity benefit scheme, the Mamata scheme. This scheme covers two births, not one, and seems to work relatively well: among the nursing women we interviewed, 88% of those who were eligible for Mamata had applied, and 75% of those who had applied had received at least one installment. Women's awareness, understanding, and utilization of the scheme were much higher for Mamata in Odisha than for PMMVY in other states.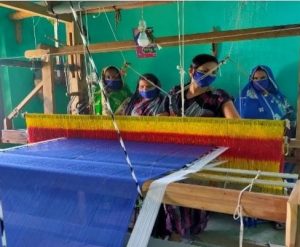 The Mission Shakti program, launched by the Chief Minister of Odisha on 8th March 2001, is the flagship program under which these groups started functioning with the aim of poverty alleviation and women empowerment. Till now it has empowered around 70 lakh women across the state. It has a total financial implication of Rs. 20989 Crore, of which the center's share is 75% and the state contribution is 25%. It focuses on Women Self Help Groups (WSHGs).
These women SHGs are engaged in a wide range of activities such as the production and packaging of pickles, spices, badi, papad; manufacturing LED bulbs, appliances, utensils, etc. The government of Odisha linked these SHGs with other development & welfare programs for fruitful implementation. Mission Shakti is collaborating with various departments to promote the formation of Women Self Help Groups (WSHGs) while also giving them employment opportunities for the development of sustainable livelihoods.
India after economic liberalization has been grappling with two development debates: Whether to embrace the Bhagwati model of a free-market economy or the Amartya Sen model which harps on paying greater attention to human capability development, with the government acting as the pivot. The Bhagwati model has seen significant improvement in infrastructure in states like Gujarat. However, Odisha has mostly adopted the Sen Model of development where women and women-centric programs are the epicentres of public policy.
However, there are a few unfinished tasks that Naveen Patnaik needs to focus on in the days ahead. The first & foremost would be how to contain anaemia & stunting amongst children (35%) & high prevalence of anemia amongst girls and women of reproductive age (15-49 years). The NFHS V report presents a disturbing picture as all the developed districts witness a sharp spike from the previous report of 2015-16, from 44.5% to 63.3% in Cuttack.
True empowerment of women must rest on proper nutritional intake, and timely supply of iron tablets and micronutrients. The Anaemia Mukt Bharat Report clearly reveals that the supply chain management is very weak and bereft of accountability. This is where technology can play a big part.
The chief minister's task ahead would be how to upscale the growth initiatives like manufacturing, and infrastructure and make Odisha a favoured destination for investment. In the Service sector & IT, Odisha also needs to bolster its footprint. Agricultural productivity is another major concern, with only 29% of the land being irrigated.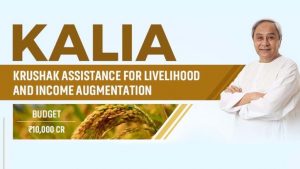 The government needs to spend substantially more to improve assured irrigation to all cultivable lands. It's rather sad that it is resorting to schemes like KALIA, which does not help small and marginal farmers to improve productivity. Vote bank politics has supplanted the long-term need for investing in agricultural productivity.
Given the political stability, secular spirit & cooperative federalism that Naveen Babu has ensured, he needs to oversee how the newly launched AMLAN program to curtail anemia and malnutrition among children and adolescent girls is a success. Disaster management has become the signature tune of Odisha's effective governance.
Creating enabling environment for bolstering manufacturing, upscaling the use of technology, and galvanizing the service sector should be his agenda for the future. Populism & rhetoric need to be supplanted by a strategy of long-term human development & productivity improvement.
Prof Misra teaches Macro Economics