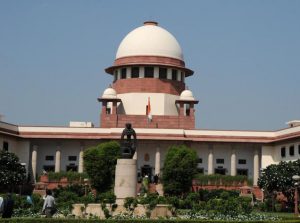 By Bizodisha Bureau, Bhubaneswar, November 14, 2022: The Supreme Court of India has appointed senior advocate Gourav Agrawal as amicus curie to assist it in the investigation into the high-profile chit fund scam in Odisha rekindling hopes among the chit fund beneficiaries, who have be4en waiting desperately to get back their hard earned money.
Hearing a writ petition on October 11, the nation's apex court had asked the Odisha government and the CBI to submit report on the steps taken to refund the money to the chit fund beneficiaries.
Expressing their dissatisfaction over the undue delay in returning money to the beneficiaries, the two-judge bench chaired by Justice MR Saha and Justice Krishnamurari had asked the State government as well as the CBI to submit a report on the progress achieved so far.
The next hearing is scheduled on November 14. While hearing the case, the SC has asked the CBI to submit its report by November 25. However, the CBI had sought time to submit its report.
Demanding their money back, the beneficiaries have been staging strikes and demonstrations time and again.