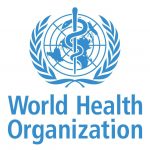 By Bizodisha Bureau, Bhubaneswar, October 1, 2020: Odisha seems to have carved out a niche for managing disasters in an effective manner by drawing world attention.
At a time when the COVID-19 pandemic has devastated the regions across the globe with more than 10 lakh fatalities, the eastern Indian state has successfully managed to contain the destruction wrought by the deadly virus.
Taking note of the strategy and actions of the Naveen Patnaik government to stem the rot, the World Health Organization (WHO) heaped praise for its timely action and community-based strategies in the fight against COVID-19 pandemic.
The Odisha government's early containment measures, dedicated COVID hospitals, ramped up testing and decentralised management of the pandemic through gram panchayats in the state were singled out as the prominent features of the action plan to handle the pandemic.
Incidentally, Odisha was the first state in the country to initiate strict measures. The Chief Minister ordered an immediate closure of many public places on March 13 in spite of the fact that the state had not reported a single case of COVID-19.
By the time the first case was reported on March 15, the state control rooms had been made operational; and capacity building of the district level health officials on preparedness and response activities, and public awareness campaigns on hand washing and respiratory etiquettes were already initiated, the WHO said.
The state – the capital of natural disasters in the country, was the first to establish one of the country's biggest 1000-bedded dedicated COVID hospital in a record time of just one week. Besides, 30 dedicated district COVID hospitals (DCH) were set up in all districts.
The WHO and UN teams independently assessed the health facilities in the post COVID-19 period, and the findings were shared with the state authorities.
The WHO also recognized Cuttack based Ashwini COVID hospital as the best performing COVID hospital for its state-of-art quality of care.
The state government also managed the a huge influx of migrants by adopting multi-pronged approaches such as monitoring of migrant's movement, issue of online e-pass, contact tracing, provision of food and accommodation, monitoring health and adherence to safety measures, etc. Temporary medical camps (TMCs) that also served as quarantine centers were set up to accommodate the migrants.
Severn years back, the United Nations appreciated the state government's preparedness in dealing with the 'very very severe' cyclone Phailin, saying it would highlight the efforts as a successful case study globally.
Odisha also had successfully managed to minimize the loss of life when the cyclone Fani in May last year wreaked havoc on the coastal areas of Odisha and West Bengal, before moving on to Bangladesh. Even which the World Bank appreciated. "This itself was not a small exercise and required tremendous effort" a World Bank expert had observed.