Prof. Raj Kishore Panda* in Bhubaneswar, September 1, 2020: Prime Minister Narendra Modi's renewed call for Atmanirbhar Bharat (Self-reliant India)on the independence day by raising export competitiveness is now being hotly debated among the economists, social scientists and social activists in the country.
Modi first had given a call for Atmanribhar Bharat on 12th May, 2020 while releasing stimulus package of Rs 20 lakh crore to revive the economy.
In particular, his emphasis that India should produce for the global market rather than for the domestic market and the bulk of India's exports should be finished products and not raw commodities or intermediate goods certainly deserves to be appreciated.
At a time, when the country is in the grips of COVID-19 pandemic leading to huge loss of life and livelihood, his assertion that India would increasingly integrate into the global value chain through enhancing competitiveness speaks of his firm optimism towards converting the present problems created by the pandemic into opportunities.
It is well recognized that India has vast untapped potential to raise exports. The country is a leading producer in many agricultural commodities such as rice, wheat, jute, sugarcane, marine products, etc at the global level. More particularly, the country has the competitive advantage in producing three important agricultural commodities such as rice, cotton and sugarcane.
Yet what is seen India accounts for less than two percent of the world agricultural exports. More so, in the recent years, to be precise, between 2013-14 to 2016-17, the country's agricultural exports have shown a significant decline from $43.23 billion to $33.87 billion in 2016-17. Here the question is why is the Indian agricultural exports are low and fluctuating over the years? Can the country rise above its present level of poor export performances in the agricultural commodities?
On the issue of our low agricultural exports (in monetary terms), studies of the scholars reveal that India's bulk of agricultural export items consists of low-value, un-processed and raw commodities and as such these items fetch lower price in the international market. These commodities do not cater much to the demand of the people of the outside world. As per the latest available data, compared to USA and China, the share of India's high value and value-added agricultural produce in its agricultural export basket comes to less than 15 percent while for the USA it is 25 percent and for China it is 49 percent.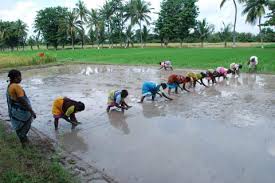 In order to delve deep into the issues, let us look at the structure of our farming sector and the crops they produce. As per latest available data from Agricultural Census, India's farm sector is dominated by marginal and small farmers (below 2 hectares of holding). These farmers constitute nearly 85 percent of total farm holdings and produce largely food-grains for home consumption. Their acreages under high-value crops like fruits, vegetables are very limited.
More over value-addition to their agricultural produce through processing is also at a very low level. As it is estimated, hardly 7 percent of the total agricultural production in the country undergoes some processing and around 25 percent has some value addition.
No doubt over the years there have been policy changes to encourage farmers to cultivate high value crops like fruits, vegetables, spices and condiments etc. Besides, value-addition to agricultural produces through processing is coming up in the country with the government providing credit and marketing support.
Recently the Government of India has initiated a number of market reforms such as abolition of Agricultural Produce Marketing Committee( APMC) Act, doing away with inter-state trade barriers, provision of e-trading facility so as to free the farmers to produce and sell their produce. To double agricultural exports, the Agricultural Export Policy, 2018 has been announced to raise the country's export from present $30 billion to $60 billion by 2022. The extent of implementation of all these marketing reforms is certainly of crucial importance influencing the quality of our agricultural produce to be produced and export in future.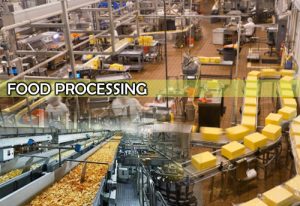 Thus, what is in this context pertinent to point out that in order to boost agricultural exports value-addition to our farm sector products needs to be enhanced. Since India has become a food surplus country, there is need for a policy shift to encourage farmers to go for producing high value crops. The agro-processing sector should be promoted and supported in rural areas to increasingly go for processing farm produce. Farm sector needs to be free from government protection and regulations.
As suggested by Prof. Arvind Panagariya value addition in the protected sector is an inefficient kind which cannot compete in the global market and thus shutting out the possibility of export success unless underwritten by export subsidies. To unshackle the farmers from government regulation, what is most required is to overhaul if not abolish the Agricultural Price Commission.
• Former Professor of Economics, Utkal University & Director, Nabakrushna Choudhry Centre for Development Studies (ICSSR Institute) , Odisha, Bhubaneswar.