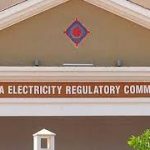 By Bizodisha Bureau, Bhubaneswar, September 23, 2020: With the Odisha Electricity Regulatory Commission (OERC) hiking the power tariff by 20 paise per unit, power consumers in the State will have to pay more from October 1.
The revised rates, however, has left out Kutir Jyoti consumers and also the farmers who are living below the poverty line (BPL).
The Commission has fixed 270 paise/unit up to 50 units, 450 paise/unit for the consumption above 50 units and up to 200 units, 550 paise/unit for the consumption above 200 units and up to 400 units and 590 paise/unit for the consumption above 400 units for the domestic Category.
The average cost of supply for DISCOMs has increased from 499.71 paise/unit in 2019-20 to 524.62 paise per unit in FY 2020.21.
However, there will be no change in meter rent, monthly minimum fixed charge (MMFC) and demand charge.