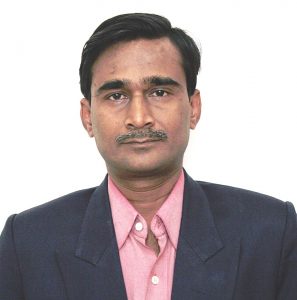 By Nageshwar Patnaik in Bhubaneswar, September 5, 2020: COVID-19 has made a huge impact on various aspects of human life around the world and no one yet knows what the future holds for the latest pandemic. It has not only affected health but has also virtually demolished economic edifice and changed other important areas of life, most crucially education.
Most of the Governments around the world had to close educational institutions in a bid to contain the spread of the deadly virus making it the largest disruption of education systems in history, affecting nearly 1.6 billion learners in more than 190 countries.
Closures of schools and other learning spaces have impacted 94 percent of the world's student population, up to 99 percent in low and lower-middle-income countries, according to a United Nations report titled, "Policy Brief: Education During COVID- 19 and Beyond". The World Bank estimates this generation of students will lose $10 trillion in earnings over time.
Besides, the report emphatically warns of a learning crisis, where an additional 23.8 million children and young people "may drop out or not have access to school next year due to the pandemic's economic impact alone".
No doubt, education is in crisis at the moment. The Save Our Future movement, a global coalition guided by UNESCO, UNICEF and the World Food Programme (WFP), has rightly urged the leaders to prioritize education as they rebuild their countries amid the pandemic.
In India too, the government as a part of the nationwide lockdown has closed all educational institutions, as it's better to be safe than sorry. Most probably, schools and colleges will remain closed through 2020 due to an increasing number of COVID-19 cases. Learners ranging from school going children to postgraduate students, are severely affected. The UNESCO estimates that about 32 crore students are affected in India, including those in schools and colleges.
One-third of our population is of school-going age (3-18 years). Keeping 250-plus million children away from school has impacted learning severely, and will have a long-term socio-economic impact.
The most plausible answer to the education crisis during the pandemic has been to offer online education. Several educational institutions have opted for e-learning as it overcomes geographical barriers and ensures equitable access to education. It also facilitates convenient, quick, on-the-go and 24×7 access. E-learning seems a viable solution at the moment to fill the void created due to the absence of classroom learning.
The Narendra Modi government has also recognized the untapped potential of e-learning. The one-nation-one platform facility through the PM E-Vidya and a dedicated channel for students from Class 1 to Class 12 has facilitated distance and online learning. Besides, emphasis on community radio, podcasts, and customized content for differently-abled will enable more inclusivity into access to education.
However, the e-learning process remains highly urban-centric. Only a quarter of the Indian households have an internet facility and it further goes down to 15 per cent in case of rural households. The worst affected, as always, will be the marginalized, rural and poor populations. Moreover, uninterrupted access to the Internet is yet to become a reality in Tier 3 and remote cities in India.
Online education cannot replace classroom education due to the personalized nature of attention and face to face interactions, buy it can be an effective supplement to the brick-and-mortar model of education. Since e-learning has so far been proved to be a boon for urban areas, there is a need to revamp the current pedagogy to seamlessly integrate online learning into mainstream education. E-learning needs to be immediately expanded to serve the rural and underserved hinterlands as well as differently-abled sections of society. New-age technologies such as Artificial Intelligence, Machine Learning, Virtual Reality among others can bridge the crucial gaps.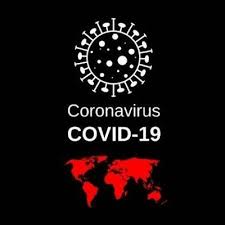 The COVID-19 crisis has offered an opportunity to rethink the deep-rooted classroom mode of education and underscored the significance of online learning. It has been a great leveller as it has enabled various stakeholders to collaborate and assess the gaps and shortcomings in the conventional model. The COVID-19 pandemic underscores the need for sweeping reforms in education system.
The New Education Policy (NEP), dubbed as historic and first omnibus policy after 34 years under the Modi regime, was issued in July amid the pandemic and it is indeed surprising that it does not acknowledge the existence of such a crisis, nor does it suggest concrete steps to address it.
Though education has been brought to the forefront of the national agenda, there are no specific, detailed time-bound provisions for improving infrastructure in schools though the draft document had clearly stated that: "All schools will also be provided with computers and internet connectivity for pedagogical purposes, infrastructure and materials to support differently-abled students, safe drinking water on the school premises, functioning toilets with running water, separate for girls and boys, and basic hand washing facilities by 2022."
This specific and basic provision is missing in the final NEP, which would have gone a long way to tackle COVID-19 like situation in future. The Indian Constitution says free and compulsory education for all children up to 6-14 years, but the promise of providing education to all is still an doubtful goal till date.
Most importantly, allocating six per cent of Gross Domestic Product (GDP) on education spending is highly essential. But in 2020-2021, the Modi government spent only 3.2 per cent of GDP on education, down from 4.14 per cent in 2014-2015 down by 25 per cent. The moot question is whether prime minister Narendra Modi will take up the challenge and ensure doubling of the allocation for this vital sector in the coming budget to ensure inclusive education in the country.