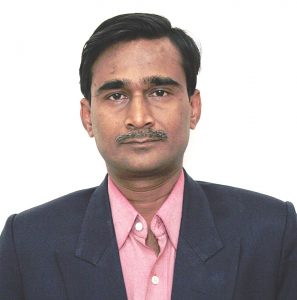 By Nageshwar Patnaik in Bhubaneswar, August 1, 2020: The body is the medium to fulfill all dharma. ('Sharir madhyam khalu dharma sadhanam') – Lord Krishna says in the Gita. If the body is not able to give us adequate support, we become helpless.
The COVID-19 pandemic has massively disrupted millions of bodies in the country and virtually made lives comparable to Hobbesian narrative in Leviathan, where the life of man in the state of nature has been characterized as "nasty, brutish, and short."
The Nobel-winning economist Angus Deaton in his 2013 book, The Great Escape: Health, Wealth, and the Origins of Inequality' succinctly observed that the outbreak of epidemics made people and governments all over the world realize the importance of public health. The violence committed by microbes made Deaton conclude that a well-functioning government emphasizing on public health has facilitated the mankind to escape the state of misery.
COVID-19 clearly sends a strong message to one and all that the health of each member of a society impacts that of the other. 'Health is Wealth'- the dictum is more relevant in today's context as everyone now realizes that without health, it is not possible to create wealth which is clearly demonstrated by the lockdowns, shutdowns and containments to fight the pandemic.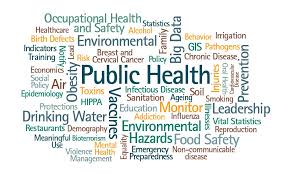 Ironically, Public Health is clearly not a priority in our country. For a country of over a billion people, ensuring safety and effective services in public health is a tough call. The COVID-19 crisis has thrown up a challenge to the Narendra Modi government to ensure well-functioning public health infrastructure in place.
The pandemic comes as a lesson for healthcare-provider and patient relations. But the Modi government appears struggling with the state of health care in the country with reports of healthcare workers protesting the shortage of equipment, patients accusing doctors and hospitals of indulging in undue money collection and huge hoarding of essential medicines as reported in mass media.
For one thing, the pandemic has exposed growing lack of trust between patients and their doctors and providers and the wider mistrust between policy makers and the "industry".
Still worse is the fact that successive governments did not give priority to work out a meaningful and effective public health strategy to protect the vulnerable section of the society. The authorities did not work out fitting defenses against contagious diseases barring some measures to contain malaria, tuberculosis etc. On top of it, the authorities made negligible investments in primary public health infrastructure.
Consequently, deaths from contagious diseases in our country are much higher than the global average. According to the National Health Profile (NHP) 2019, over 50 percent of all deaths due to communicable diseases in 2018 were because of respiratory diseases and pneumonia, symptoms common with those of COVID-19.
According to the NHP 2019, there is only one allopathic government doctor for every 10,926 people in India against the WHO's recommendation of one doctor for a population of 1000. Moreover, India's public spending on healthcare continues to remain the lowest globally.
India's public expenditure on health now stands at 1.28 per cent of the Gross Domestic Product (GDP), which is way lower than the average expenditure by poorest countries. Ironically, the country's public health expenditure is lower than other South-East Asian countries like Nepal, Sri Lanka, Bhutan, Indonesia, Thailand.
As Prime Minister Narendra Modi has promised to double India's public health spending to 2.5 percent of the gross domestic product by 2025. Through the National Health Mission (NHM), India has tried to strengthen its primary healthcare system. But for secondary and tertiary healthcare, it is mostly dependent on the private sector.
According to the National Health Profile 2019 data, there are 7,13,986 government hospital beds available in India. This amounts to 0.55 beds per 1,000 population. Many states lie below the national level figure (0.55 beds per 1,000 population). Going by the 2019 Global Health Security Index that measures countries' pandemic preparedness on a score of 1-100 based on their ability to prevent, detect, mitigate and cure diseases, India at 57 out of 195 countries, clearly hints at that we may be more vulnerable than China (at 51) and Italy (at 31).
Of all healthcare functions, only seven per cent is spent on preventive healthcare, while more than 80% is spent on treatment and cure as of FY17, according to the latest National Health Accounts data.
What is shocking most is the fact that out-of-pocket health expenditure for households is astonishingly high in India. About 65% of all health expenditure in the country which roughly accounts for 2.5% of GDP is borne privately by households.
This clearly indicates the privatization of health care over the last few decades in the country leading to intense market competition and an unregulated form of health care.
At this juncture, scores of patients opt not to visit health facilities fearing COVID-19. This also clearly exposes failure of the government's public health policy of not having thought up isolated health care infrastructure for possible epidemic.
The COVID-19 epidemic has clearly sought the pro-active role of both the governments at the state and union level to jointly work out a robust public health system and enhance investment in the health sector. The low priority accorded to health has resulted in limited investments in health infrastructure.
Added to it, the country not only is short of manpower and resources but also has not succeeded to create a robust and decentralized data collection system involving the district health system across states.
Infectious diseases with pandemic potential are bound to grow like never before and unless the Modi government in collaboration with state governments works out a well-functioning health care system, the country will continue to witness devastations like never before.