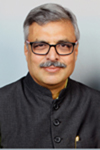 By Dr Pratap Aditya Mishra* in Bhubaneswar, August 2, 2020: Entrepreneurs are best described as struggling artists. The concept of entrepreneurship has come a long way and in the 21st century it encompasses social entrepreneurship as well. It is needless to say that entrepreneurs spur economic growth, drive innovation, promote social change and make community development.
Education can produce management graduates but entrepreneurship can only click when three factors such as a) encouraging framework conditions, b) ingenious government programmes and c) helpful cultural attitudes; work together are in place. It is a process and much more than an economic function.
A small story about an enterprising person with a very strong entrepreneurial attitude explains the monumental dilemma faced by the budding entrepreneurs. After completion of technical education, a young person had decided to start an enterprise instead of joining a cushy job. Unfortunately, he did not get support from his parents and relatives, who rather preferred to paint him as a "paranoid" as they thought him not bring serious about his moribund life and career.
However, his perseverance and passion coupled with an ounce of luck paved the way to establish a venture within five years. He could motivate his best friend to join his company as the Head of Operations and given him the designation as General Manager. Both of them worked very hard to take the company to a higher level and then decided to get married.
Ironically, the entrepreneur could not find a bride for him as he was rejected in many places; but his friend got his life mate immediately. And the potential bride's parents used to always look for stable career for the son-in-law as well as safety and security for their daughter.
The moral of this story is that entrepreneurs are more or less struggling artists. The bride's parents  could not fathom the very concept of entrepreneurship. It clearly reflects our social setting. But slowly but surely, the apprehensions are getting eased with regular media publicity, encouragement from government and happening of fundraising for many start up concerns.
The classic example is a story about two brothers from Kerala, Abhijit Premji and Amarjit Premji, who before entering into their teens, could become very curious to know about more about entrepreneurship and startups. After listening to the Independence Day speech of the Prime Minister, Modi in 2015 these curious children asked their father, Premjith Prabhakaran about 'startup'. He told them that it was "an idea that can be developed into a business opportunity and pitched to investors so that they put their money in it." Two brothers could see a big opportunity in the Toy Market.
They collected data from government and other sources and then came up with their business plan, i.e. to make a start-up venture. The amused parents appreciated their vision and initiative and laid foundation of a company called, IHT (Indian Homemade Toys) – a host to numerous toys available for online purchase. The boys call their this online start-up as a 'smart-up'.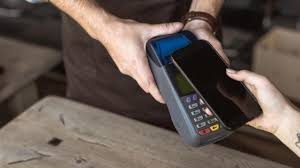 Their father, an automobile engineer by profession and protagonist of Digital India campaign, was pleasantly surprised to see their creations. He said, "some of them are applications of theoretical concepts often taught to engineering students".
Premjith defended the decision saying, "this company will help cut down on India's huge imports of toys – worth $2 billion in forex, mainly from China, and often found to be hazardous for kids". It was his belief that that every child has the ability to innovate and that today's toymakers will be tomorrow's 'technology-makers'. Both the young entrepreneurs were invited to the Start-up India Stand-up India event in January 2016 and their idea and endeavour were greatly appreciated by the participants, who came from different parts of India.
There are many stories on successful entrepreneurs; their struggling time, risk taking ability, desire to establish a company, choosing the right products, services at the right time, following the important business metrics for tracking their business, ability to bring social change and positioning the image of the company in the top of mind recall of the customers.
So, what is entrepreneurship then? Different people view it differently. Some say it is an act of being an entrepreneur, who by risk and initiative makes profit. These scholars tend to focus on what the entrepreneur does and what traits that an s/he has: referred to as the functionalist approach to entrepreneurship. Another group of scholars consider it an interplay between the agency and context: referred to as the processual approach. It is the process by which either an individual or a team identifies a business opportunity and acquires and deploys the necessary resources required for its exploitation. The exploitation of the entrepreneurial opportunities may include:
• Developing a business plan
• Hiring the human resources
• Acquiring financial and material resources
• Providing leadership
• Being responsible for both the venture's success or failure and
• Risk Aversion
When technology go global the entrepreneurs from lesser-developed countries do have access to the same tools as the entrepreneurs in richer countries. When it comes to competition, they will have the cost advantage over their counterparts in the developed countries. For a country like India it is best applicable as we can globally be competitive in technological field with a cost leadership approach.
The concept of entrepreneurship has come a long way and in the 21st century it has extended to include social entrepreneurship. So, alongside the business goal the organization sets it targets to achieve its social, environmental and humanitarian goals. It has also extended to include knowledge entrepreneurship which means the ability to recognize or create an opportunity and take action aimed at realizing an innovative knowledge practice or product.
It is in this context, can Odisha become an entrepreneurship hub again? Can it revive its crowning glory of being known as a land of enterprising people, daring seafarers, business, trade, culture, art, architecture, sculpture and knowledge? Way back in 3rd millennium BC, not only the traditional boat builders of Odisha had mastered the knowledge of building sturdy ships which were fully sea-worthy, but also the Odia mariners possessed high skills in navigational knowledge pertaining to monsoon, wind, ocean current, tides, different weather conditions, birds behaviours and change in colour of sea water so that they could sail safely up to countries of South Asia and South East Asia for business purposes and come back home.
Today, Odisha requires a proper entrepreneurship ecosystem which may include:
a) Government's structured programmes to promote entrepreneurship and support entrepreneurs particularly start-ups;
b) Non-governmental organizations like business associations (CII and UCCI and other associations) offer necessary mentoring, handholding support and advice through personal contacts, entrepreneurship centres and web-based collaborations
c) More and more institutes and universities should be encouraged to start incubation centres, design programmes for entrepreneurship and make industry-academia connect more active and vibrant. Although entrepreneurship has become factored in the New Education Policy 2020; but immediate steps need to be taken with regard to having the proper teacher, trainer and infrastructure.
d) Government officials should be trained to execute the programmes of the government with a business-friendly approach
e) There should be proper redressal forum to tackle the issues raised by small business advocacy organizations
f) Financing facilities from bank loans, venture capital financing, angel investing and government and private foundation grants should be extended to the eligible organizations after the proper due diligence.
g) Regular monitoring should be there to see that the plans, programmes and policy matters do not remain in papers and PPTs only.
All these are not rocket science but need involvement, fire in the belly and desire to make Odisha a happening corner.
• Visiting Professor, Utkal University