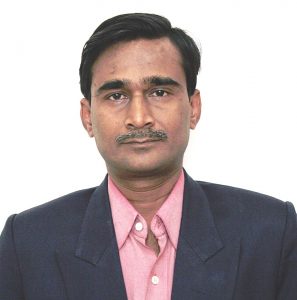 By Nageshwar Patnaik in Bhubaneswar, August 16, 2020: India celebrated the 74th Independence Day on Saturday amidst a plethora of restrictions following the outbreak of COVID-19 pandemic, which also exposed the wanton meddling with the environment.
Infectious diseases are on rise across the globe due to habitat destruction, according to the World Health Organization (WHO). Experts believe that the novel coronavirus (SARS-CoV-2), which causes COVID-19, has jumped from bats to humans via an intermediate animal host, before snowballing into a pandemic within a couple of weeks. The world has seen rise in the number of zoonotic diseases (that spread from animals to humans) like Rabies, Nipah, Ebola, Severe Acute Respiratory Syndrome (SARS), Middle East Respiratory Syndrome (MERS) and COVID-19.
Humans come in contact with zoonotic diseases when they enter biodiversity hotspots – where a large number of animal species are found. The deadly novel coronavirus first emerged late last year in the provincial capital, Wuhan, before spreading across China and then globally. With over two crore infections, the Covid-19 has claimed close to 7.5 lakh lives. United States is the worst affected flowed by Brazil and India.
In fact, India remains a potential hotspot for emerging and re-emerging infectious diseases because of very high density of people and livestock. So far close to 25 lakh cases have been reported while around 50,000 succumbed to the virus. Experts say with the country's high air pollution levels and other environmental issues, the pandemic will create havoc in the country.
At the same time, the Covid-19 pandemic has also proved to be a blessing in disguise with lockdowns and shutdowns imposed across the country for months since March this year. As a result, for the first time in five decades, people in Jalandhar in Punjab and Saharanpur in Uttarakhand could see the mighty Himalayas thanks to disappearance of smog and dust haze. This happened largely due to negligible less vehicular traffic and road dust kicked up by vehicles.
The lockdown virtually forced people mostly to stay indoors which significantly brought down the noise pollution. Consequently, a variety of rare birds have not only been visible in cities, but could also be heard. People could see a starry sky with no light pollution. Still interesting is that during the lockdown, people saw wild animals on the highways, cities and towns that were once their habitat. With air, noise and water pollution at its lowest level, wild animals emerged into the open.
Air pollution over most cities came down drastically. In Delhi, the Air Quality Index was down between 30 to 40 in late March and early April compared to around 180 to 200 at this time last year. However, with the lifting of restrictions and the resumption of economic and office activity, road traffic has been steadily increasing and the AQI index in most large cities now reads over 250.
The rise in air pollution level at this time may prove costly to human lives with experts talking of community transmission of COVID-19 and rising cases of deaths due to the dangerous virus. Air pollution is already known to cause lakhs of deaths and various respiratory ailments every year. One of the major COVID-19 symptoms are respiratory problems.
If the present trend of air pollution keeps continuing, COVID-19 will worsen pulmonary diseases and contribute to increased deaths. Some agencies have estimated that an increase of one micro-gram/cubic metre (1 µg/m3) of PM 2.5 particles in the air may increase COVID-related deaths by six per cent.
With the easing of lockdown restrictions, the situation is going back to business as usual; cities are witnessing traffic jams, the AQI is climbing again, and rivers are dirty again.
Added to it the Narendra Modi led NDA government has not taken much care of the environment since it came to power in 2014 notwithstanding the tweet by the Prime Minister on February 17, 2020, "My government firmly believes in the path of sustainable development. We are ensuring that development happens without harming the environment."
India, in the last six years since July 2014, has approved over 270 projects in and around its most protected environments, including biodiversity hotspots and national parks, At the same time, the Centre has watered down environmental safeguards, prompting stakeholders to warn that such interference not only imperils habitat and ecosystems but also endangers public health, according to an IndiaSpend analysis.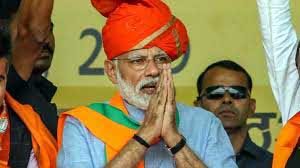 Ironically, at a time when the people's attention is by and large focused on COVID-19 and related economic and social issues, the Modi government is further diluting environmental regulation as in the proposed Draft Environmental Impact Assessment (EIA) Notification 2020, approving environmentally destructive projects including hydro-electric projects in the North-East, various mining projects in wildlife-rich areas and infrastructure projects in ecologically fragile regions. The draft also seeks to allow post-facto approval of projects that have gone off the ground before acquiring an environment clearance.
It is true that clean air, less-polluted water and happy wildlife came at a huge cost with the entire economy virtually coming to halt. Besides, migrant workers, daily wagers, domestic help, self-employed artisans and professionals, suffered untold misery without earnings, without food and without shelter.
The moot question is can we stop all economic activity to ensure clean environment. Surely not as this is clearly not sustainable. At the same time it is not that the country has to choose between the environment and the economy as some ministers in Modi's cabinet have been telling.
The government needs to think about a new normal where economic activity can be conducted in an environment-friendly manner. The country needs a clean, sustainable environment, and social justice. The challenge before the Modi government is to work out a strategy to ensure economic development that could withstand to worst crisis as we face to-day.