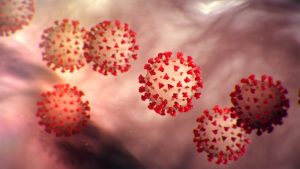 By Bizodisha Bureau, Bhubaneswar, July 30, 2020: Authorities in the southern districts of Koraput and Nabarangpur on Thursday declared a two-day shutdown beginning from 5 am on August 1 to midnight on August 2 in the wake of growing cases of COVID-19.
The state government's imposition of lockdown across the state comes to an end on Friday.
Meanwhile the death toll due to COVID-19 shot up to 169 on Thursday with 10 more people in the state falling prey to the deadly virus in the last 24 hours, according to the Health Department on Thursday. The positive cases went up to 30,378 after 1203 new cases were reported in the last 24 hours from 28 districts.
Out of 1203 cases, 758 are from quarantine centres while 445 are local contact cases. Ganjam reported the highest of 250 cases followed by Khurda with 220.The total active cases in the state jumped to 11235 while recoveries remained at 18938.
In view of rising cases of COVID-19, the Nabarangpur district collector Ajit Kumar Mishra on Thursday declared a two-day shutdown in the district. Mishra said that the district will remain shut from the midnight of Thursday till August 1 midnight.
Similarly, with the detection of 66 fresh COVID-19 positive cases in Koraput district in the last 24 hours, the district collector, Madhusudan Mishra also declared a 48-hour shutdown in the entire district.
During the shutdown period only essential services will be allowed to operate. Shops selling grocery, vegetables and milk will remain open from 6 am to 1 pm during this period.
Both the collectors urged people to strictly adhere to the COVID-19 guidelines and not move out of their house.
Meanwhile, the Odisha government on Thursday appointed 241 post PG doctors in different districts of the State.
There have been shortage of doctors in rural areas and tribal-dominated districts. The State has 8,719 sanctioned posts, filled by regular, ad hoc and contractual doctors. However, 4,493 doctor posts are lying vacant, accounting for 51.53%, according to information obtained under the Right to Information (RTI) Act by activist Pradip Pradhan.
Only recently, the government increased the retirement age of doctors from 62 to 65, which was seen as a desperate attempt to retain doctors.
Ironically, the virus has not bared the jails with 96 jail inmates in 10 of its jails and 17 prison officials testing positive. The panicked jail officials have asked the police to conduct RT-PCR tests on all accused to detect the infection before sending them to judicial custody.
A total of 17,509 inmates are lodged in the 85 prisons of the state. Besides, 1,200 inmates have been shifted to other prisons in order to reduce crowding.