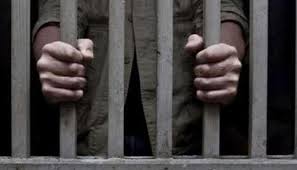 By Bizodisha Bureau, Bhubaneswar, July 29, 2020: With the COVID-19 pandemic spreading, the Odisha government released 16,639 under trial prisoners (UTPs) and 150 convicts from various jails across the state, officials said on Wednesday.
The prisoners have been released by court orders, said a statement from the Directorate of Prisons and Correctional Services. The prisoners have been released between March 20 and July 28 as part of decongestion measures of jails following the recommendation of a high-power committee.
"As directed by High-Powered Committee, the Under Trial Review Committees of 30 districts having District Judges, District Magistrates, Superintendents of police, Secretary DLSA and Jail superintendents as members had taken conscious decisions on merit for ensuring decongestion of jails," the statement said.
This apart, a total of 1,202 prisoners have been shifted from overcrowded jails to less crowded jails so far.
Earlier, in May, the state government had released over 7,200 under-trial prisoners and convicts on bail and parole from prisons to decongest the jails in view of the pandemic. At least 1,160 jail inmates have also been relocated to less congested prisons as part of precautionary measures to contain the spread of COVID-19, the official said.
While the convicts have been released through parole, the 6,866 undertrial prisoners were set free through bail allowed by the courts.