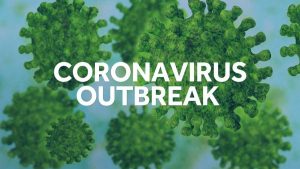 By Bizodisha Bureau, Bhubaneswar, July 08, 2020: With Odisha on Wednesday recording the maximum number of Covid-19 related deaths on a single day at 6, authorities are opting to enforce complete shutdown in a couple of districts. Bhubaneswar also reported the highest single-day spike at 46 cases.
While Cuttack Municipal Corporation has announced a shutdown in entire Cuttack city till midnight of July 10, the five-day complete shutdown will be in place in all urban areas and five block headquarters of Ganjam from July 9-13, officials said. However, during the shutdown period, essential services will continue.
"It is hereby ordered to shut down the entire Cuttack city (CMC area) till midnight of 10 July. Weekend shutdown restrictions will also apply to Cuttack city (CMC area) on July 11 and 12 as per previous order," according to an order by the Cuttack Municipal Corporation.
According to Ganjam Collector Vijay Amruta Kulange, screening and other measures will be undertaken in all NACs, Hinjilicut municipality, all block headquarters and Berhampur Municipality from 9-13 July due to rising cases.
In Ganjam district, which has reported over 2,800 Covid-19 positive cases so far, a man (56), a senior citizen (64), and a woman (50) died of the viral outbreak. Both the senior citizen and the women was suffering from diabetes.
The coastal Ganjam district, the epicentre of the pandemic in the state because of its high migrant population, who have largely returned from Surat following the easing of lockdown restrictions, has sealed its border with adjoining Khurda and Nayagarh districts and a 24-hour travel restriction has been enforced by the district authorities.
Dr. Rashmi Ranjan Satpathy, joint director of public health, non-communicable diseases (NCDs), Odisha said, at least 14 lakh people in the state are at risk because of their comorbid conditions.
"So far about 60 lakh people above the age of 30 have been screened for NCDs such as diabetes, hypertension and cancer of whom 10-15% of them have been found to be suffering from these diseases. Odisha's 14 lakh people are in the high-risk category," he added.
As per the data of the Ministry of Health and Family Welfare, 9,526 coronavirus cases have been recorded in Odisha including 6,486 recovered and 48 deaths. This month 45% deaths have been recorded.