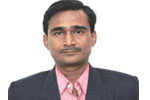 By Nageshwar Patnaik in Bhubaneswar, June 20, 2020: "War does not determine who is right – only who is left." Mahatma Gandhi had said. That war is never good, no one can dispute. And war between two most populous countries, China and India in this millennium would be more devastating as it ultimately will end with a nuclear holocaust.
At the moment going by analysts and experts, the possibility of a broader armed conflict between India and China is unlikely despite an escalation in border clashes high in the Himalayas on Monday that led to casualties for the first time in more than four decades.
It was the worst ever violence since 1962, when India and China fought a war over claims on the remote Himalayan area that ended with an uneasy truce. The ongoing China–India brawls are part of an ongoing military standoff between China and India.
The clashes between Chinese and Indian border forces started, first on May 5 at three points in Galwan Valley and Pangong Tso area. Chinese and Indian troops have been engaged in aggressive actions, face-offs and skirmishes at locations along the Sino-Indian border, various reports indicated. Fighting on June 15 and 16, 2020 resulted in the deaths of 20 Indian soldiers (including an officer) and at least 43 Chinese soldiers becoming casualties (including the death of an officer).
Indeed, China and India are engaged in tussles for power for centuries. Yet both countries had retained political, economic and security ties and avoided outright bloodshed. Prime Minister Narendra Modi and Chinese leader Xi Jinping have met more than a dozen times for talks, most recently in October in India, to build up trade and take forward bilateral relations.
But then suddenly why did the Sino-Indian relations deteriorate? First, India's unilateral decision in August to split Kashmir into the union territories of Jammu and Kashmir and Ladakh appears to have irked Beijing, which supported Pakistan's opposition to India's decision to split Kashmir into the union territories of Jammu and Kashmir and Ladakh at the U.N. General Assembly.
Second issue of conflict is the case of Aksai Chin. India's claim on Aksai Chin was annoying China because it established the most viable link between China and Tibet. Other routes, from Qinghai province in the north and Sichuan basin in the east, were subject to adverse weather patterns, difficult terrain and a Kham insurrection, which the Chinese believed was being supported by India along with the Central Intelligence Agency.
Dalai Lama had fled to India in 1959 and India changed its position on Aksai Chin, which could have come across to the Chinese leadership as linked to New Delhi's "designs" over Tibet. The most convincing explanation of China initiating a war against India in 1962 has to do with Tibet. India's inconsistency over Aksai Chin and Nehru's flawed Forward Policy — raising posts and conducting patrols in the disputed areas — definitely contributed to the war.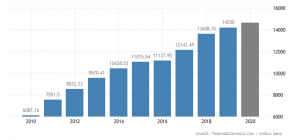 is needless to say that the ongoing confrontation between India and China at a time when the whole world is battling Covid-19 pandemic, has taken a dangerous turn. The violent clashes threaten to change the dynamic of the India-China relationship for a very long time, particularly on the economic front. The clashes already have fanned anti-Chinese sentiments in India.
Surprisingly, the Modi government responded to the border dispute with China by training its guns on trade. The idea echoing in Indian streets is that Indians should boycott Chinese goods and thus "teach China a lesson".
Visuals of Indians breaking and burning their fully functional Chinese appliances such as TVs have been doing the rounds in social media. Union minister Ramdas Athawale has even demanded a ban on restaurants selling Chinese food even though these would be Indian restaurants, employing Indian chefs and using largely Indian agricultural produce to serve such Chinese dishes.
Similarly, the Chinese products that are in India are already paid for. By banning their sale or avoiding them, Indians will be hurting fellow Indian retailers. Again, this hit would be proportionately more on the poorest retailers because of their relative inability to cope with the unexpected losses.
China is India's largest trading partner, and Chinese investments are significant in the Indian technology sector. While China accounts for 5% of India's exports and 14% of India's imports — in US$ value terms — India's imports from China are just 3% of China's total exports. More importantly, China's imports from India are less than 1% of its total imports.
The point is that if India and China stop trading then — on the face of it — China would lose only 3% of its exports and less than 1% of its imports, while India will lose 5% of its exports and 14% of its imports.
Besides, the ground reality is that both countries face a number of domestic challenges including an economic fallout from the coronavirus pandemic. India of late has emerged as one of the most-affected countries in the world, with more than 340,000 reported Covid-19 cases, despite imposing a strict national lockdown between since late-March till date.
China on its part is experiencing a resurgence of infections in Beijing, where more than 100 new cases were reported in recent days. Authorities have once again clamped restrictions to stop the virus from spreading.
Both the countries should clearly understand is that turning a border dispute into a trade war is unlikely to solve the border dispute. As things stand to-day, this trade war will hurt India far more than China. Most importantly, banning all trade with China at this juncture will be dangerous since the Indian economy is already at its weakest point ever facing a sharp Gross Domestic Product (GDP) contraction.