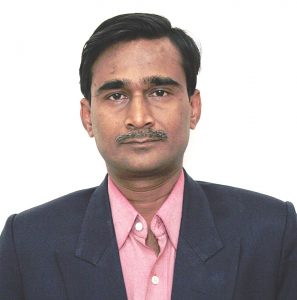 By Nageshwar Patnaik in Bhubaneswar, June 13, 2020: Those who cannot remember the past are condemned to repeat it, said George Santayana, a Spanish-born American author of the late nineteenth and early twentieth centuries. Studying history is necessary to avoid repeating past mistakes.
Prime Minister Narendra Modi seems to be repeating the past mistakes while vouchsafing for "vocal for local" and "self-reliant India" post COVID-19 pandemic. This clearly signals a complete U-turn from his past policies.
Modi on Thursday virtually spoke on the lines of US President Donald Trump's 'America First' policy by endorsing populist nationalism in matters of economic globalisation and international trade at the 95th Annual Plenary session of the Indian Chamber of Commerce (ICC).
Modi sought to take the Indian economy out of "command and control" and take it towards "plug and play", adding that this is not the time for a conservative approach. "It's time for bold decisions and bold investments. It's time to prepare a globally competitive domestic supply chain," he said while suggesting to not just use domestically made products but also to promote them. But there's a long way to go to achieve this.
Incidentally, Modi's words were dissonantly similar to those repeatedly used by Indira Gandhi, who was credited with building the high protectionist wall that made Indian exports extremely uncompetitive. The country faced a foreign exchange crisis like never before bringing the country to the verge of not being able to pay for its oil imports.
The moot question is can Modi afford to make the same mistakes that Indira Gandhi did in her tenure? 'Vocal about local' typifies trade protectionism and drives a faulty and oversimplified economic logic that domestic manufacturing can be resurrected by actively encouraging customers to buy products 'Made in India'.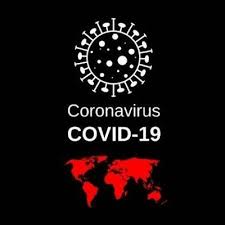 The Covid-19led slowdown-turned-recession has sparked off a debate on the issue of protectionism versus healthy global competition. Interestingly in his 2018 speech at the World Economic Forum at Davos, Modi slammed rising trade protectionism.
However, in contrast, Modi government virtually put an end to trade liberalisation which India embarked in 1991 by raising tariffs on several products to shield the domestic industry. India also mooted an amendment to the Customs Act of 1962, giving the government the power to ban the import or export of any good to prevent harm to the economy. The idea behind increasing tariffs on imported goods is to provide an assured demand for locally made goods.
The recent amendment of the foreign investment rules by India so as to discourage Chinese investment in India clearly encourages protectionism. In fact, India withdrew at the last minute from joining the 16 member strong Regional Comprehensive Economic Partnership (RCEP) agreement because of these policies. This becomes more evident from the fact that in the last six years, India has not signed any worthwhile free trade deal.
A protectionist and a highly controlled economic model do not yield a competitive and proficient manufacturing sector, if India's economic experience of the first four decades after independence is any indication.
After storming to power in 2014, Modi sought to tap new value-added opportunities (Digital India), promote entrepreneurship (Stand-up India and Start-up India), and pave the way for domestic manufacturing (Make in India). While the start-up ecosystem definitely improved in India, the drive to give a push to manufacturing witnessed limited success.
The government needs to clarify what is local in the context of technology products and startup services to prevent any public backlash, experts said. Besides, the Modi government must realize that consumers in a marketplace act as rational utility maximisers looking for the best return on their money. It will be a futile exercise to impose a 'nationalistic' obligation on them to buy Make in India products to boost domestic industry.
The government already has directed canteens for police as well as the paramilitary forces to only sell goods 'Made in India'. Besides, it has decided that it will not buy goods or services valued less than Rs 200 crore rupees from global companies.
Modi government wants to augment domestic manufacturing in India – which despite the high-octane 'Make in India' campaign for the last six years has remained almost stagnant largely due to poor infrastructure, archaic legal ecosystem leading to low ease of doing business in majority of States, and constraints in availability of land which became highly complicated following the 2013 amendment in the Land Acquisition Act, among others. To top it, the prevailing global trade and investment architecture foiled India's attempts to promote manufacturing.
The easiest way to increase local manufacturing and tech production is to release the government's existing stranglehold. But that is not happening.
Ironically, in the last seven decades, successive governments have not given any thrust on indigenous industries and rather allowed development to take place through the public sector. But when it started faltering, India took the route of globalisation after 1991.
According to the International Monetary Fund (IMF), India has been one of the beneficiaries of economic globalisation. After integrating with the global economy, India witnessed unprecedented prosperity.
According to World Bank, India's Gross Domestic Product (GDP) in 1960 was a mere $37 billion, which grew at Hindu rate of growth to a modest $270 billion by 1991. However, after the economy was opened up, in 1991, India's GDP shoot up from $270 billion to $2.719 trillion by 2018. This quantum jump in growth rate helped India pull crores of people out of abject poverty.
Modi must undertake sweeping reforms to improve domestic industry's competitiveness globally, but to expect the world to buy "Made in India" goods while we close our markets to foreign goods would be like living in a fool's paradise!