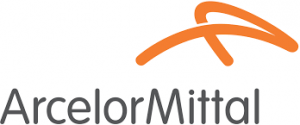 By Bizodisha Bureau, June 14, 2020: The ArcelorMittal group on Saturday committed to investing Rs 2,000 crore on expanding the Odisha-based facilities of Essar Steel, which it acquired last year, according to a release from chief minister's office.
"The company will augment capacity of Paradip Pellet Plant from 6 million tonne per annum to 12 MTPA while capacity of beneficiation plant in Dabuna will be increased from 5 MTPA to 16 MTPA," the release said following a video conference held by Mr. Patnaik with ArcelorMittal group Chairman and CEO Lakshmi Niwas Mittal.
This will be the first tranche of the company's investment in Odisha, and will be used mainly for augmenting the capacity of the erstwhile Essar Steel's pellet plant at Paradip and beneficiation plant at Dabuna in Keonjhar, besides development of mines. ArcelorMittal along with Nippon Steel had taken over the pellet and beneficiation plants from Essar Steel in December last year.
"We already have an investment plan of around Rs 2,000 crore in Odisha, which is under way. We have a lot of ideas to continue our expansion in Odisha. We are working on the development of the two mines of Sagasahi and Thakurani, one of which we have got through the auction process," Mittal said during the call, a video clip of which was shared by the chief minister's office.
The capacity of the pellet plant in Paradip would be enhanced to 12 million tonne per annum (mtpa) from the existing 6 mtpa while the beneficiation plant would be increased to 16 mtpa from the existing 5 mtpa, said an official statement.
The chief minister asked the company to add value to the mineral produced within Odisha so that jobs could be created. "We are here to support you in every way. The chief minister's office will interact with the officials of ArcelorMittal so that the projects make headway soon," Patnaik said.
ArcelorMittal bagged the Thakurani iron ore mines during the recent auction process. It has also been developing the Sagasahi iron ore block, which was won by the Essar Group in 2016.