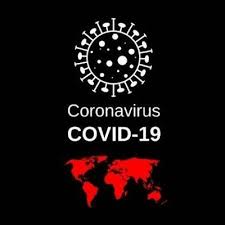 By Bizodisha Bureau, Bhubaneswar, June 13, 2020: One more patient died in Odisha taking the Covid-19 death in the state to 11 and the number of positive cases shot up to 3909 on Sunday.
Odisha on Saturday reported the highest single-day spike of 225 COVID-19 cases taking its tally to 3,723.
The state capital Bhubaneswar on Sunday reported 16 new corona positive cases taking the total number of persons affected by the virus to 122.
According to Bhubaneswar Municipal Corporation (BMC), of the new cases, 14 were reported from home quarantine and the rest two are local contacts.
With today's figure, total corona positive cases have gone up to 122 while 60 patients have recovered, three dead and 58 are active cases in Bhubaneswar. While 196 among them were reported from the quarantine centres, 29 were traced from the community.
Meanwhile, more than 5.43 lakh migrants have returned to the state so far amid the Covid-19 pandemic, said an official on Sunday.
]
A total of 4,968 people returned to the state on Sunday. So far, 5,43,905 Odias have returned to the state, the official said.
As many as 215 Odias stranded in UAE due to the coronavirus pandemic reached Bhubaneswar in a chartered flight on Sunday.
The Air Arabia flight carrying 215 migrants took off from Sharjah International Airport and landed at Biju Patnaik International Airport here.
The migrants onboard were overwhelmed when they were greeted by a woman pilot in Odia language on the auspicious occasion of Raja festival.
Capt Madhusmita Pattnaik, an Odia pilot working with Air Arabia, operated the special chartered flight carrying the stranded Odias from Sharjah to Bhubaneswar. Madhusmita expressed happiness for getting this opportunity to fly Odias stranded in the UAE home on the occasion of Raja festival.