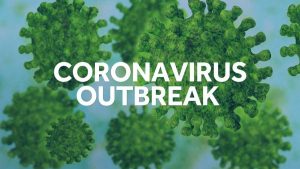 By Bizodisha Bureau, Bhubaneswar, May 22, 2020: Odisha on Friday reported 86 confirmed cases of COVID-19 from seven districts taking the total count to 1189, of which 789 cases are active.
More than half of new cases was found in Jajpur, which is the second worst-hit COVID district in Odisha.
According to State Information & Public Relations (I&PR) Department, 46 cases with travel history were detected from quarantine centres alone in Jajpur district and all the infected persons have travel history to various states. Out of 46, 37 are West Bengal returnees, 1 has returned from Telangana, 2 are Tamil Nadu returnees, 4 persons have returned from UAE, 1 each has come from Chhattisgarh and Haryana.
With this, the total tally of COVID cases in the coastal district rose to 225 with 162 active cases so far.
In Cuttack, 11 persons have tested positive, of which 10 are in quarantine centres and one is a local. Out of 11 positive cases in Cuttack district, 4 are West Bengal returnees, 3 Gujarat returnees, 1 has returned from Tamil Nadu and 2 are Telangana returnees.
Red zone Ganjam district has added 5 more cases to its COVID list taking total count to 322 of which 165 are active and 154 recovered cases. Three patients had died of the deadly virus so far. Out of positive cases today, 3 are in quarantine centres. While 2 have returned from Surat, one is a Tamil Nadu returnee. Despite containment zones, two locals have been found COVID-19 positive. The Department is yet to reveal about the local cases.
Khordha district again reported 3 cases, of which 2 are locals and one is a Maharashtra returnee. The district has now 74 cases of which 23 are active and 48 patients have recovered so far.
According to I&PR Department, of 3 cases in Kenojhar, all are in quarantine centres and West Bengal returnees. With this, total number of cases has risen to 11 with 9 active cases as on May 22.
In Puri district, 3 positive cases are from quarantine centres with one Gujarat returnee and two have travel link to West Bengal. Total number surged to 48 including 45 active cases in the district.
Similarly, Bhadark and Balasore districts have 3 positive cases each. Of total cases in Bhadark reported today, all are Maharashtra returnees and lodged in quarantine centres. So far, 98 positive cases reported of which 68 are active and 30 patients have recovered. In Balasore, 3 persons have tested positive today. They are in quarantine centres with travel link to Maharashtra.