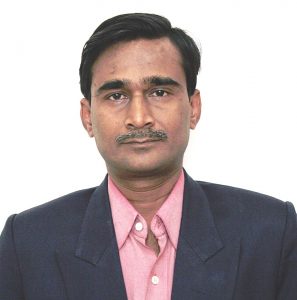 By Nageshwar Patnaik In Bhubaneswar, May 10, 2020: Covid-19 and the subsequent lockdown has dealt a body blow to micro, small and medium enterprises (MSME) sector, which is virtually on the verge of collapse. The crucial sector, which provides employment to 11.4 crore people, contributes 30% of India's gross domestic product (GDP) and comprises almost half of the country's exports, urgently needs an economic package for its survival.
MSMEs form the backbone of the economy. But they are quite vulnerable because of their size, scale of operation and limited financial managerial resources. Even in normal times, they have been finding it difficult to survive. It is natural that they just don't have the capacity to deal with something like Covid-19 pandemic. The long 45-day lockdowns across the country has left them with unmet expenses, utility bills, rents, salaries. And payments owed to these units are stuck, creating a double squeeze.
Describing the position of MSMEs as "worst" as they were now engaged in a "battle for their survival", union minister of MSME, and Road Transport and Highways, Nitin Gadkari rightly called major industries to release the outstanding dues to such companies within a month. He also admitted that the pendency of dues owed to MSME units by the central government, state governments, public sector undertakings and major industries was "very high".
According to the latest available (2018-19) Annual Report of Department of MSMEs, there are 6.34 crore MSMEs in the country and around 51 per cent of these are situated in rural India. On average, less than two people are employed per MSME. Significantly, 99.5 per cent of all MSMEs fall in the micro category. While micro enterprises are equally distributed over rural and urban India, small and medium ones are predominantly in urban India.
A recent survey of 5,000 MSMEs, conducted by the All India Manufacturers' Organisation (AIMO), has found 71% of them could not pay their worker salaries in March. These businesses are unable to meet immediate capital requirements. The biggest problem faced by the MSME sector is informality in both the nature of businesses and workers share. Once business is disrupted, it is difficult for smaller players to recoup and restart.
The government has announced an economic stimulus package worth Rs 1.7 lakh crore, designed to help millions of low-income households bear the lockdown. This package was supplemented by various measures from the RBI, which included reducing the repo rate by 75 basis points, providing a three-month moratorium on payment of installments of term loans, and deferment of interest on working capital facilities by three months. The three-month moratorium on interest and principal will not be sufficient for this sector, as all the units will face severe liquidity crunch. A majority of the units in the MSME sector will be forced to close down.
For the MSME sector exclusively, the government proposes to come out with an economic stimulus package. Gadkari recently announced that the government of India has decided to set up a fund of Rs 1 lakh crore, which will be insured with the government paying the premium. The government will come up with a formula for sharing of the interest burden between the paying entity and payment-receiving entity and banks against this fund, for the payments due to MSMEs which are stuck with the PSUs, centre and state governments and major industries, Gadkari had said.
While India must consider introducing such financial and safety net measures as well, the real challenge will lie in identifying these 6.34 crore unincorporated MSMEs. There is no complete data on MSME units and their employment profiles. How can the targeted relief be delivered in this crisis situation?
The last census on Indian MSMEs was conducted as far back as 2006-07. That too, the information regarding these enterprises lay scattered across datasets such as the Udyog Aadhaar Memorandum (UAM), MSME Databank, and the Goods and Services Tax Network (GSTN). Even an RBI Expert Committee on MSMEs, in June 2019, has also noted the absence of reliable and updated information on this key sector of the economy.
Governments across the world have come out with a range of measures that include short-term liquidity, wage support/subsidy (capped) for a period of three to six months, direct subsidies to one person businesses and micro units, deferral of rent and utility payments, compensation for decrease in turnover during lockdown periods, etc.
The major problem with MSME sector in India is related to finance, be it inadequate finance, delayed finance or high cost finance. The priority before the RBI, Modi government is to tie up need based finance, which will go a long way to revitalize the MSME sector. Besides, the big industry in both private and public sector should provide hand-holding support to MSME vendors in this critical time.
The US has announced a $484 billion stimulus package for small businesses. Taking cue from US government's package, the Narendra Modi government's stimulus package should go beyond providing temporary relief through short-term liquidity infusions, and address medium and long-term issues that will test their flexibility.
Various MSME bodies have sought income-tax sops and urged the RBI and the banks to desist from imposing the Non-Performing Assets (NPA) norms for MSME units for a period of two years post the coronavirus lockdown. Besides, they have sought financial credits for MSME sectors with a five year repayment period with at attractive interest rate of 7 per cent for all types of loans including working capital loans, terms loans and mortgage loans.
The MSME entrepreneurs are hoping that Finance Minister Nirmala Sitharaman will rise to the occasion and announce a holistic package for Indian small businesses that generate a large number of jobs and supply components for nearly every product.