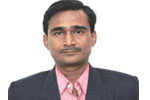 By Nageshwar Patnaik in Bhubaneswar, May 30, 2020: The ancient Sanskrit adage "Shariram adyam khalu dharma sadhanam" (a sound body is the veritable instrument of the pursuit of the ideal law of life) underlines the importance of health for one and all. In fact this adage is also the slogan of the New Delhi based All India Institute of Medical Sciences (AIIMS) – the premier public health institute in the country.
The ongoing COVID-19 crisis has brought the issue of health to the forefront. It also exposed too many chinks in the public healthcare infrastructure armour. On the other hand, the private health facilities and practitioners quietly sit on the sidelines at a time when the pandemic has already killed more than 4700 people across the country. Total number of coronavirus cases in the country as on Friday stood at 1,65,799 including 89,987 active cases, 71,105 cured or discharged or migrated.
In fact, India has overtaken China in terms of deaths related to Coronavirus and is now placed ninth in the world in the list of the most-affected nations. Meanwhile, the Centre is in talks with state governments on the possibility of extending the lockdown for fifth time as coronavirus cases in India have crossed 1.65 lakh-mark.
Ironically, public healthcare systems around the world are crumbling under the pressure exerted by the pandemic. India is no exception, but what has aggravated is the quiet withdrawal of private healthcare providers in taking on the deadly virus. This has turned out to a worst-ever tragedy, where the private players provide 70% of the healthcare. Barring few, private healthcare either shutters down or refuses care to Covid-19 patients.
Interestingly, the governments, which have been strongly espousing the cause of free market economies across the globe are now forced to have a relook at massive investments in public healthcare. Prime Minister Narendra Modi must take a cue from the changing scenario and initiate a major healthcare reform by hiking budgetary allocation for this crucial sector. The country's expenditure on healthcare is one of the lowest in the world, even as our economy has grown robustly in the post-liberalisation period.
Investment in healthcare has consistently hovered around one per cent of the Gross Domestic Product (GDP). In the 2020-21 Budget, it was 1.02% of overall expenditure. Sadly, the funds allocated to the National Health Mission (NHM) were slashed.
National Health Policy 2017 promises to increase public health spending to 2.5 per cent of GDP in a time-bound manner and guarantees health care services to all Indian citizens, specifically to the underprivileged. But there has been decreased allocation despite a GDP growth of 6.8% in 2018-19 and 4.5% in 2019-20.
The pandemic has now hit an already tottering economy, with projections of India's GDP growth reduced to zero in 2020-21. It will be tough for Narendra Modi led government to increase investments on health in the wake of a battered economy hit by a