By Jugal Mohapatra in Bhubaneswar, May 7, 2020: Covid-19 Pandemic has, through its impact, triggered significant changes in the day-to-day life of the households and communities, in the workplaces, in trade, business and commerce, in public as well as corporate governance and even in the way we socialise across the globe during the lockdown.
All these have given rise to widespread discussion about whether World at large shall revert to the business-as-usual pre-pandemic normalcy after a period of time (though when that might happen is still in the realm of speculation) or we shall witness and experience a "new normal" with extensive and radical changes in many spheres. In what follows, an attempt is made to encapsulate some of the salient changes observed during the lockdown.
Let us start with household level where at least five salient changes are noticeable during the lockdown. First, male spouses, particularly among the middle and upper income groups, are found to be sharing the daily household work even in the countries like India where gender disparity at all income levels is still fairly high. In normal times women, including those in formal or informal employment, are largely compelled to bear this burden.
A recent survey by the Times of India-published on 19th April-reveals that 90 percent of men are doing chores during the lockdown. Though 55 percent of the male respondents of the survey have expressed their desire and willingness to continue sharing of the household work even after the crisis abates and the domestic help returns, around half of the women respondents were not so convinced and viewed this as a "short-lived miracle worked by a ruby-crowned virus".
Secondly, because of the travel restrictions and fear of exposure, procurement of essential goods and services through e-commerce and contact-less home delivery seems to have substantially increased. Third, the pandemic fuelled unprecedented public concerns about potential viral transmission via hard currency. Based on scientific evidence, however, Central banks have intervened early to dispel such apprehensions urging continued acceptance of cash.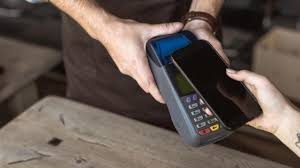 Thus, in respect of cash versus digital payments the trend is somewhat mixed. According to a Bank for International settlements (BIS) bulletin of 3rd April cash in circulation has recently increased in the United States(US); whereas in the United Kingdom(UK) ATM withdrawals have fallen. A recent RBI- India's central bank- report indicates that RTGS payment system meant for online digital transactions has risen by 34 percent in March. Fourth, since outdoor exercising in parks and gyms has been restricted, health conscious citizens have taken recourse to exercising indoor, including Yoga and meditation. Fifth, massive public information campaign, through the mainstream as well as social media, has enhanced consciousness about personal health and hygiene even among the low-income households.
At the community level, the most noticeable change during the lockdown is the widespread use of "social distancing" and avoidance of mass gatherings even in the religious institutions like temples, mosques, churches and gurudwaras. Secondly, there is much greater consciousness about public health and hygiene even at the community level. Third, community meetings and interactions are being organised through the virtual mode. Fourth, communities have displayed greater propensity to undertake philanthropic and charitable activities to help the poor and destitutes in distress.
Regrettably, however, we have also witnessed a contrary tendency of irrational stigmatisation and ostracisation of some communities, for no fault of theirs, at some places, exacerbated by vicious hate campaigns, particularly in the powerful social media. Racial shaming and humiliation of persons of Chinese origin in USA and other western countries and the cacophony about 'Corona Jihad" in India are some notable instances of this utterly reprehensible and condemnable trend.
In the workplace, both in the public and private sector, most of the employees- leaving aside those whose physical attendance is unavoidable for business continuation and essential service delivery, are working from home (WFH). This has given rise to a new found problem of having to grapple with the problems of parenting at home while working at the same time. Virtual meetings using video/tele-conferencing have become a regular feature. In fact, anecdotal evidence suggests that advantages of WFH and virtual meetings, both in terms of productivity as well as cost-optimisation, have received overwhelming endorsement even from the top corporates.
In the sphere of business, trade and commerce, the pandemic has severely disrupted the global supply chains leading to scarcity of even critical life support goods- such as masks, personal protection equipments (PPE), medical devices and lifesaving drugs- across the world.
This, of course, is not surprising as China, which was shut down for 75 days, is literally the World's manufacturing hub with a controlling share of 25 percent. To overcome this, many countries have invoked emergency powers to mandate some of existing industries to 'repurpose' their manufacturing facilities for production and supply of the critical lifesaving goods.
Many domestic companies have also voluntarily joined this effort. For example, Ford. General Motors and Tesla are currently producing ventilators-which is the single most critical medical device sought in the Covid-19 hotspots of US. Similarly, Mahindra & Mahindra and Maruti-Suzuki- both leading auto manufactures in India- have embarked upon production of affordable, low-cost ventilators.
Interestingly, some of the World's biggest high fashion brands-like Zara, LVMH (a multinational which owns Louis Vuitton, Dior) and Prada- have reworked their resources to manufacture and supply face masks, PPE and hand-sanitisers. Distilleries and Breweries in many countries are also engaged in the production of sanitisers. A third noteworthy trend during the lockdown in this segment is the collaboration between the tech giants-who are otherwise ruthless competitors in the market place- to leverage the power of technology to assist the mitigation and containment efforts.
For example, Apple and Google have joined forces to unleash their tech prowess for faster and extensive contact tracing, which is so very essential for combating spread of the virus and for saving invaluable lives. Likewise, pharmaceutical behemoths- GSK and Sanofi- are collaborating for vaccine development. Fourth, the lockdown for obvious reasons has also resulted in substantial expansion of opportunities for E-commerce.
As a matter of fact, while the overall unemployment rates have soared all over the world- with over 26 million seeking unemployment allowance in US and unemployment rate exceeding 24 percent in India as per a recent CMIE survey-leading E-commerce players are reportedly going all out to ramp up their work force. According to a CNBC report of 13th April Amazon is hiring 75000 additional workers after it filled up 100,000 positions in the last month. It has added more warehouses and delivery workers to meet the surge in demand arising out of the lockdown related restrictions.
Lockdown has also fostered transformative changes in the Governments at all levels. It has necessitated the executive wing across the world to mandate most of the employees to work from home. Only the frontline workers required for delivery of essential services are being allowed to work in the brick and mortar offices and facilities ensuring due compliance with the social distancing, public hygiene and safety protocol. Meetings and conferences, including interaction with the media, are being held in the virtual mode. Functioning of the judicial courts and tribunals has, however, been constrained by their digital infrastructure. For instance, in India only limited number of urgent matters are being heard through video conferencing.
As regards the legislative wing in the democracies, however, there is yet no consensus on how to their business in the midst of the pandemic without compromising the public health and safety norms. While the US lawmakers have not so far agreed to conduct their proceedings in the virtual mode, in an interesting development the British Parliament has recently "voted to continue democracy by Zoom" via a 'virtual parliament'.
This marks break with the tradition that has lasted nearly 700 years, including the period in 1349 when Black Death wrought large scale havoc. The agreed arrangement envisages a 'hybrid mode' under which only 50 of the 650 elected members would be allowed to enter the House of Commons at a time and sit at least 2 meters apart, while 120 members- chosen by the respective political parties in proportion to their strength- would participate remotely.
The European Parliament is also transacting business online including voting by the members by e-mail from their home countries. Legislatures in some of the worst affected countries-such as Germany, Italy, France and Spain- continue to meet in person. In India, presiding officers of both the Upper and Lower House are reported to be mulling amendment of the extant rules to allow committee meetings to be held via video conferencing.
Another notable feature of the functioning of governments, cutting across regions and ideologies, during the lockdown is enhanced surveillance of the citizens- through invocation of emergency powers and use of digital technologies- primarily for strict enforcement of containment measures.
Of course, the single most important change observed at this stage relates to how the pandemic has reshaped the role of government itself in mitigation of hardships of the citizens and different stakeholders of the economy. Across the globe governments, regardless of their ideological orientation, have put social protection and public welfare on top of their agenda signalling return, albeit temporarily, of the 'welfare state'.
Governments are not only providing much needed income and food support to the destitutes, unemployed and low-income households, they have rolled out massive fiscal and monetary bail out packages to rescue business enterprises, particularly small businesses, from bankruptcy through wage subsidies, tax deferrals and regulatory forbearance including relief in loan repayment. The current mantra of the governments is to mitigate social and economic distress an approach that has been most aptly characterised as 'whatever it takes'.
In the field of education teaching and learning has moved to the technology enabled virtual classes as schools, colleges and universities are shut. In a recent TV interaction Chief Executives of popular online education platforms- edX and Coursera- dis closed that their traffic has increased by 800-1200 percent globally. Many reputed global universities are also offering free online courses. This has, of course, raised the issue of unequal digital access leading to the exclusion of millions of less privileged children from the virtual class rooms.
In a report on 21st April UNESCO has highlighted this concern noting that globally half of the total number of learners-estimated at 826 million- do not have access to a household computer and 43 percent-706 million- have no internet at home at a time when digitally delivered distance learning is the principal mode of ensuring educational continuity in most of the countries.
Health and medical care, which is the main battle ground of the pandemic, has witnessed at least five salient changes. First, almost everywhere hospital capacity is being substantially ramped up for critical care. Secondly, disease surveillance and public health measures are being scaled up with the aid of cutting edge technologies, for ensuring speedier delivery, cost-optimisation and quality outcomes. Third, the pandemic has induced enhanced reliance on telemedicine for providing medical care to the patients, other than those affected by Covid-19, who would have otherwise lined up in the OPD of the hospitals in normal times.
Issuance of guidelines for practice of telemedicine by Government of India on 25th March is a compelling evidence of this trend. Fourth, E-pharmacies are similarly experiencing a massive surge ranging from 50 to 200 percent in demand. Some of them have also forged partnership with online mobility platforms such as Uber for doorstep delivery of medicine. Fifth, acute shortage of testing kits and critical life saving devices like PPE and ventilators has spurred innovations at a frenetic pace.
Engineers of the Royal Mint in UK successfully developed a prototype of medical visor in 48 hours and currently supplying this protective gear to the NHS. Pune based molecular diagnostic statup MyLab developed a low-cost RC-PCR testing kits within six weeks of the outbreak priced at only Rs.1200 ($16). IIT-Delhi has also developed a cost-effective testing kit which has just received regulatory approval for commercialisation.
BHEL- a major central PSU- has designed and manufactured a high capacity disinfectant sprayer-named BHELMISTER- which is currently deployed in many urban local bodies in India. NASA has come up with a ventilator for patients with milder symptoms. Such efforts in a crisis situation not only corroborates the old adage that necessity is the mother of invention; these innovations have delivered cost-optimised diagnostic devices and medical equipments at a scale and pace commensurate with the current demand, which would have been perhaps simply inconceivable in normal times.
Entertainment industry has been one of the biggest casualties of the lockdown. Closure of movie theatres, multiplexes, opera houses and cancellation of the hugely popular sports events- including the iconic 2020 Olympic games scheduled in July- has induced people around the globe to rely on the streaming services for entertainment. Not surprisingly, Netflix has added a record 16 million new customers during the first quarter(January-March), which is more than double the streaming giant's own forecast.
Arguably th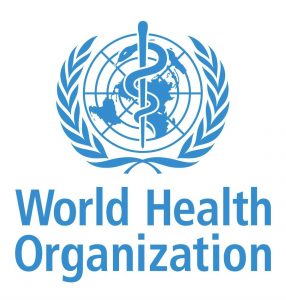 e most disruptive fall out of the pandemic is visible in the arena of international cooperation and multilateral relations. With President Trump's open display of disenchantment-bordering at times on hostility- towards multilateralism, institutions like UN, WHO, G-7 and G-20 have been marginalised in the crisis management. What could possibly be a worse manifestation of this approach than his highly controversial decision to suspend aid to WHO at this critical hour?
The current crisis is so humongous in scale and severity that without global solidarity and cooperation containing the epidemic and rescuing the world economy from a deep recession- comparable, what many leading economists believe, to the Great Depression of 1930s- would pose formidable challenges. Yet we do not see collective global action even for development of vaccines and drugs for disease prevention and treatment. Secondly, even bilateral cooperation among friendly countries in combating the pandemic is sorely missing. Third, global free trade is under severe stress owing to hyper nationalistic and protectionist trade policies in response to the crisis.
A latest report by WTO (of 25th April) points out that 80 countries and customs territories have so far clamped down restrictions on exports, particularly of life saving medical equipments and medicine, In this bleak scenario, justifiably concerns have been expressed by the less developed countries and emerging market economies about equitable access to drugs and vaccines, as and when successful discoveries are achieved.
While the pandemic has imposed enormous economic costs; the lockdown has led to some unexpected environmental gains. Closure of industries, transportation networks and businesses is estimated to reduce global carbon emission by 6 percent. Pollution in New York has declined by 50 percent, and air quality in Delhi, ill-famed as one of most polluted cities, has reportedly improved by 60 percent. Water quality of river Ganga has improved nearly 40-50 percent as per a report by an academic of IIT-BHU.
Finally, we need to acknowledge that though covid-19 does not respect geographical borders; it seems to have adversely impacted poorer ethnic groups disproportionately. African Americans constitute only 12 percent of the US population; but account for 42 percent of the virus related deaths. The pandemic's impact on the livelihoods has also been highly skewed- poorer communities have suffered much more than the more affluent ones world over. Quite succinctly Thomas Piketty, the rock star economist, has warned "this is a crisis that illustrates virulent inequality".
Some of these observed changes discussed above may be largely transitory in nature. Some others might continue, partially or substantially, until herd immunity develops through mass vaccination. More importantly, some of these changes might even redefine the post-pandemic 'brave new world'. Purpose of this exercise, however, is to facilitate ideation and a reasoned assessment of the changes of more fundamental nature which are likely to prominently feature in the post-covid-19 World.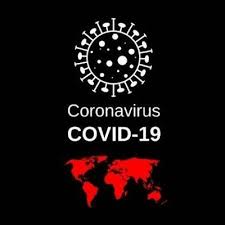 Would remote working be mainstreamed in the public and private sector? Would governments continue to be more dirigiste, welfarist and intrusive? Would governments step up investment on public health and refurbish public health infrastructure to augment their capacity to face a future pandemic with greater efficiency and alacrity? Would conventional educational establishments blend class room and online teaching?
Would the global supply chain be more diversified and less reliant on China? Would world trade be more protectionist? Would the governments be nudged to opt for greener and more sustainable growth trajectories and strengthen their commitments to collective action for combatting climate change? What would be the architecture of the post-pandemic World order? It is time for the thought leaders to visualise scenarios of the post-pandemic World and prepare us to step into it with minimal friction.
• Former chief secretary, Government of Odisha and union rural development secretary, Government of India,