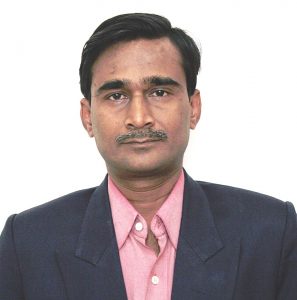 By Nageshwar Patnaik in Bhubaneswar, March 14, 2020: The world is confronting another Pandemic causing significant mortality and morbidity along with severe financial disruption. In December 2019, a new coronavirus appeared in Wuhan, China and it has since infected tens of thousands across the globe, and the World Health Organization (WHO) on Wednesday declared it a pandemic, which refers to how far it's spread.
The new coronavirus causes a disease called COVID-19, with symptoms such as fever, cough, and difficulty breathing. There are now over 121,564 cases of COVID-19, spread over as many as 114 countries around the world. The virus has already killed at least 4,373 people across the globe.
Going by the history of the pandemics in the world, the direct health impacts of pandemics can be catastrophic. During the Black Death, an estimated 30–50 percent of the European population perished. More recently, the HIV/AIDS pandemic has killed more than 35 million persons since 1981, according to a WHO study.
Moreover, pandemics can cause acute, short-term fiscal shocks as well as longer-term damage to economic growth. Early-phase public health efforts to contain or limit outbreaks such as tracing contacts, implementing quarantines, and isolating infectious cases; entail significant human resource and staffing costs. As an outbreak grows, new facilities may need to be constructed to manage additional infectious cases; this, along with increasing demand for medical supplies, personal protective equipment, and drugs can shoot up health system expenditures.
World Bank economic simulations indicate that a severe pandemic could reduce world gross domestic product (GDP) by roughly 5 percent. With the coronavirus proliferating across the world, households and businesses are becoming more and more risk averse and it will certainly have a negative impact on demand side.
Major stock markets have nose-dived to alarming levels in the last one week or so amidst the growing COVID-19 scare.The widespread industrial closures in China on the back of the COVID-19 outbreak will impact imports and supply chains in other countries, and thereby constitute an adverse supply shock for the rest of the world.
The wave of corporate conference cancellations, travel restrictions, directives to work from home, and the almost complete cessation of global corporate activity will exact a real cost on businesses' bottom line. With more school closings and restrictions on large gatherings, the ripples of these effects will expand. Even US President Donald Trump said late Wednesday he would restrict travel to Europe in hopes of containing the virus.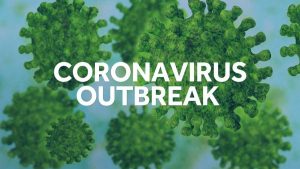 The global turmoil post COVID-19 outbreak has its repercussions as well on India – the second most populous country in the world. The country's first fatality from the novel coronavirus was reported on Wednesday with the death of a 76-year-old man from Karnataka. The Union Health Ministry said the number of coronavirus patients in the country has crossed 70 with fresh cases being reported from Maharashtra, Delhi, Ladakh, Andhra Pradesh and Uttar Pradesh as well as one foreign national. In fact, our people have been lucky so far that the suspected cases have been few enough to be manageable.
However, India is not well prepared if a serious virus epidemic breaks out which would have a catastrophic impact on the country. Our cities with densed population could be the fertile ground for the virus. The government has instituted health measures at airports and ports, including entry screening, travel advisories and signages at major ports of entry, with checks of any travellers showing signs of cold or fever.
The Centre also came out with a 'controversial' circular barring the return of Indians from coronavirus-hit countries such as Italy unless they produce a certificate that proves they have tested negative for the infection. The Kerala Assembly on Thursday passed a unanimous resolution against the Centre's circular terming it as 'inhuman'
The powers that be in India – already under pressure to revive production and consumption, now have coronavirus working against them., Figures released last month by the National Statistics Office (NSO) showed India's economy grew an anaemic 4.7 percent on an annualised basis in the final three months of 2019 – marking a slowdown from the same period a year earlier, as well as from the previous quarter's revised growth rate of 5.1 percent.
The NSO has pegged 2019-20 growth at 5 percent, representing no change from last month's estimates. Growth in India peaked in 2016 at 8.2 percent, the rate at which India's own finance ministry said it must grow to achieve its goal of becoming a five-trillion-dollar economy in five years.
Now, there are fears that "stagflation" – a term coined to reflect the twin pressures of a stagnant economy and rising consumer prices – is squeezing household incomes in a traditionally consumption-led economy.
India's exports constitute almost 20 percent of GDP. With exports declining, the impact of the sharp decline of demand around the world will have severe impact on the growth trajectory.
The growth further can decline if the coronavirus spreads within India, which will inevitably raise risk aversion by economic agents hurting domestic demand. Here's a thought experiment. Undoubtedly, the best antidote to a prolonged growth hit would be to aggressively contain the virus domestically takng cues from the best examples from other countries such as aggressive containment early in the process through isolation, quarantines, contract tracings, cancelled gatherings.
The only silver lining amid all the hopeless situation is that crude pieces are down almost 50 per cent – about $30 / barrel since January. Hence, the key to India's upcoming economic crisis will largely depend on whether the crude price decline can sustain and whether India can avoid a sharp domestic proliferation of COVID-19.