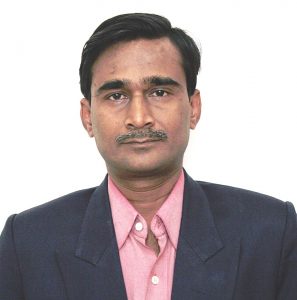 By Nageshwar Patnaik in Bhubaneswar, March 28, 2020: As the whole country comes to a grinding halt, one question is on the mind of many: When will the novel coronavirus pandemic and social distancing end?
The Covid-19 now presents a fresh challenge for the global as well as the Indian economy by causing severe disruptive impact on both demand and supply side elements which threatens to derail the growth story.
The whole story began with China on December 31 last year informing the World Health Organization (WHO) of a cluster of cases of pneumonia of an unknown cause in Wuhan City in Hubei province. Since then, more than 24,000 deaths have been reported due to Covid-19 in the world with more than 5.3 lakh cases identified so far. United states with 85,119 cases top the list followed by China (81,782), Italy (80,589), Spain (57,786) and Germany (43,938). Lockdowns, curfews, massive airport screenings, quarantines, and social distancing have become the norm across the globe.
In India, we have been little fortunate till now with total Coronavirus positive cases crossing the 720-mark and the death toll touching 17 on Friday. But no one knows for sure what is ahead of us, but it's probably any time soon. Even we do not know when it may be safe to come out of our homes and resume normal life.
When a new virus emerges, no one is immune. A highly transmissible virus, like the coronavirus behind the current pandemic, can spread like wildfire. WHO Director-General Dr Tedros Adhanom Ghebreyesus on Monday warned that the coronavirus pandemic was clearly "accelerating" but said it was still possible to "change the trajectory" of the outbreak.
It took 67 days from the beginning of the outbreak in China in late December for the virus to infect the first 100,000 people worldwide. In comparison, it took 11 days for the second 100,000 cases and just four days for the third 100,000 cases, he explained.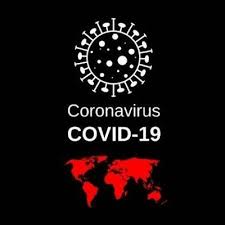 Most experts say we are past the point of containing the virus. That means Covid-19 is here to stay unless social distancing is enforced strictly. Social distancing will need to last 1 to 3 months at minimum, potentially longer, some opine.
The pandemic also gives Prime Minister Narendra Modi a chance to get draconian about hygiene and public order. The countrywide lock down for 21 days till April 14 is the right step in the right direction to check the deadly virus spreading across the community.
Keeping schools closed and encouraging people to generally stay home could suppress the pandemic. But once such restrictions are lifted the virus would, in all probability, come roaring back. Until a vaccine becomes available, which is expected in 12 to 18 months, society-wide social distancing measures are necessary.
India, which led the world in eradicating two silent killers – smallpox and polio – in the past, has a tremendous capacity in eradicating the deadly coronavirus pandemic.
The executive director of the World Health Organisation (WHO), Michael Ryan, recently said India, the world's second-most populous country, has a tremendous capacity to deal with the coronavirus outbreak as it has the experience of eradicating the small-pox and polio through targeted public intervention.
With the spectre of the extension of lockdown further haunting every Indian, the Indian economy faces real crisis. Tourism, Hospitality and Aviation are among the worst affected sectors that are facing the maximum brunt of the present crisis. Closing of cinema theatres and declining footfall in shopping complexes has affected the retail sector by impacting consumption of both essential and discretionary items. Consumption is also getting impacted due to job losses and decline in income levels of people particularly the daily wage earners due to slowing activity in several sectors including retail, construction, entertainment, etc, according to a FICCI report on "COVID-19: Impact on Indian Industry, Issues and Suggestions' .
"With widespread fear and panic now increasing among people, overall confidence level of consumers has dropped significantly, leading to postponement of their purchasing decisions. Travel restrictions have severely impacted the transport sector. Hotels are seeing large scale cancellations not only from leisure travellers but even business travellers as conferences, seminars and workshops are getting cancelled on a large scale", the report says.
According to UNCTAD, India's trade impact due to coronavirus outbreak could be about US$ 348 million. India is among the top 15 countries that have been affected most as a result of manufacturing slowdown in China that is disrupting world trade. For India, the overall trade impact is estimated to be the most for the chemicals sector at 129 million dollars, textiles and apparel at 64 million dollars, automotive sector at 34 million dollars, electrical machinery at 12 million dollars, leather products at 13 million dollars, metals and metal products at 27 million dollars and wood products and furniture at 15 million dollars.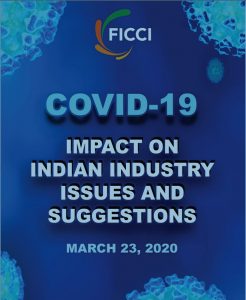 The FICCI study further reveals that businesses are facing reduced cash flows due to slowing economic activity which in turn is having an impact on all payments including to those for employees, interest, loan repayments and taxes. The FICCI has sought a combination of monetary, fiscal and financial market measures is needed to help the businesses and people cope with the crisis.
Despite stresses finances of the centre, the Modi government has announced Rs 1.70 lakh crore financial package to help mitigate the needs of poor people. Similarly, the Reserve Bank of India on Friday cut its repo rate by 75 basis points (bps) to 4.4 per cent.
Undoubtedly, the Covid-19 pandemic is a human tragedy. Modi Government has done well to sacrifice economic activity in an attempt to contain the spread of the virus. But, the economic impact of prolonged lockdown cannot be ignored for long.