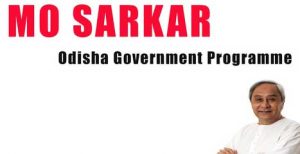 By Bizodisha Bureau, Bhubaneswar, February 12, 2020: The Panchayati Raj and Drinking Water Department has now come under under 'Mo Sarkar' – the feedback-based programme launched by the ruling Biju Janata Dal government headed by Chief Minister Naveen Patnaik.
Welcoming the addition of the department under 'Mo Sarkar' initiative, the Chief Minister on Wednesday said, "The Block office is the pivot of administration in rural areas. It is the most important link between the government and rural people as most of the government programmes, especially benefits, pass through this office. I believe, 'Mo Sarkar' will bring about real transformation with a positive behavioural change and professional approach. It will be a game changer for 83 percent of the State's population who are staying in rural areas."
He further said, "I am confident that the Panchayati Raj department will implement this initiative with the highest level of commitment, sincerity and professionalism."
Minister Pratap Jena said the department is committed to fulfill all the promises made to people in rural areas. Housing, Drinking Water, MGNREGA and all other flagship programmes will be effectively implemented for the benefit of the people. The dream of Biju Babu for pucca house for every family will be ensured.
Among others, Chief Secretary Asit Tripathy, 5-T Secretary VK Pandian and Principal Secretary PR & DW DK Singh was present on the occasion.
Also, Pandian interacted with BDOs of many blocks including Kantabanji, Junagarh, Pattangi, Subteka, Rajgangpur, Patkura and Athamallick.