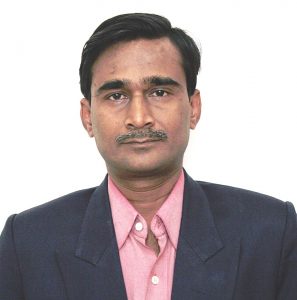 By Nageshwar Patnaik in Bhubaneswar, February 6, 2020: Agriculture is the backbone of rural economy and livelihood of Odisha. It provides employment both directly and indirectly to about 64% of the total workforce. It is the largest private enterprise of the State as almost 2/3rd of the population of the State is dependent upon agriculture. So the development of the State is mainly dependent upon the growth in Agriculture Sector.
Structurally the state economy has undergone significant changes. The share of primary and predominantly agriculture sector in the state's GSDP has fallen and that of secondary and tertiary and services have gone up. No doubt the annual growth rate of secondary and services sector is higher over the primary sector. However the primary sector has been slowly picking up in recent years. The annual growth rate of the primary sector which was hardly 1 percent during 1990s (up to 2002-03) has increased to around 3 percent between 2003-04 and 2016-17.
Covering 35% of geographical areas as the net cropped area and dependence of more than 60 per cent of state's workforce on it of their sustenance, agriculture in Odisha is closely connected to development of the rural poor. Agriculture and allied sub-sectors contributed to more than 70 percent of the Gross State Domestic Product (GSDP) in the 1950s. The contribution of Agriculture & allied sector to the GSDP has declined to about 18.8% in 2017-18 due to relatively higher growth in non-agriculture sector.
The farm sector in Odisha faces several challenges like low investment, low productivity, fluctuating growth, recurrence of natural calamities like drought, flood, cyclone, lack of adequate inputs like quality seeds, fertilizer, irrigation, availability of credit at affordable rates, effective insurance cover against crop loss and access to new technology for productivity gain, post-harvest needs like warehousing, storage and marketing facilities.
Agriculture is still reeling under the subsistence nature of operation, relatively small size of landholdings, high incidence of indebtedness, inadequate and poor irrigation infrastructure, limited access to credit, weak market linkage and natural disasters.
With decrease in contribution of agriculture to the GSDP, the relative income of farmers is going down vis-à-vis other Sectors. Per-capita Agricultural GSDP stands at about one-third of per-capita GSDP. Besides, the average size of holdings is declining gradually. This has adversely affected the financial condition of the farmers.
Application of agricultural technology through the use of high yielding varieties, economy in input use, the availability of quality seeds and modern farming techniques with an effective marketing link would go a long way in improving farm productivity.
Apart from this, the challenge is to meet the strong demand for food-grains as well as fruits, vegetables, milk, eggs, meat and fish which also form a substantial part of the food consumption basket and above all ensure long term food security. To achieve the goal, there is need for increasing farm productivity and investment in infrastructure through superior water management, soil nutrient management, quality seeds, pesticides management, development of dairy farming, livestock rearing and fisheries.
Agriculture is a State subject, and the role of State Government in the development of agriculture sector is very important. It is, therefore, necessary to focus attention on development of agriculture and welfare of farmers by making agriculture more remunerative.
Recognizing the challenges facing the Agricultural Sector and the fact that higher priority to agriculture will help achieve the goals of faster reduction of poverty as well as malnutrition and make the growth process more inclusive, separate Agriculture Budget for the growth of agriculture and its allied activities like Horticulture, Fisheries, Animal Husbandry, Irrigation, Co-operative Credit etc. is in force since 2013-14.
The Government has taken a number of measures to mitigate the difficulties of the farming community through compensation and relief, provision of inputs, protective irrigation and a number of other supportive policy and programme interventions.
The redesigned strategy of agriculture is basically meant to reduce drought vulnerability and increase farm income through higher investment in irrigation, access to institutional credit, provision of quality inputs like seeds, fertilisers and pesticides. Simultaneously, steps are being taken for crop diversification from cereals to pulses and millets, revitalising the extension system for transfer of advanced technology, strengthening of market linkages through financing, storage and transportation, risk mitigation and value addition.
Agriculture is highly labour intensive and we may see that more than one crore persons (62 percent of the total workers) comprising cultivators and agricultural labourers are working in the field of agriculture.
The marginal holdings (below 1.0 ha) are multiplying over the years from 1980-91 to 2010-11. Marginal holding in 2010-11 constitute 72.17% of the total holdings. This is due to fragmentation of land for partition, sale etc. small holdings (1.0-2.0 ha) are some-what stable at around 27 percent of the total but showing a decline to about 20 percent in 2010-11. Other holdings of greater size are conspicuously declining over years.
Odisha Economic survey, 2018-19 clearly admits that the state is largely monsoon dependant and the gross area under irrigation was 34.4 hectares, which is 41.1% of the gross cropped area share of irrigated area. Both the total and per hectare consumption of fertilizer over the years in the state shows an increasing trend with marginal fluctuations. The per hectare consumption has gone up to 68.67 kg per hectare – an increase of 11.1% from 2016-17. It is still low compared to national average.
NITI Aayog has highlighted that in the eastern tribal dominated regoion including Odisha, since farming is organic by default; it offers good scope for expansion of organic farming. The state government has come out with Organic Farming Policy in 2018 aiming to promote organic farming and has set a target to bring two lakh hectares of agriculture area under organic farming.
We have seen that large numbers of rural people are working in the field of agriculture either as cultivators or as agricultural labourers. Most of the cultivators are marginal (below 1.0ha land) and may not be getting good returns from the field to sustain themselves. Marginal and small holdings (1.0–2.0 ha) are vulnerable groups and need attention. Whether big or small, farmers are key to the agricultural development. All of them need to be properly trained in the different activities of agriculture and use of improved agricultural implements by the technical personnel of Agricultural Department. The field operations are in the process of mechanization and this may go a long way in attracting the rural youth to the field of agriculture.
It is being discussed that in about 10-20 years there may be scarcity of water. As such conservation of water has become most essential for mankind, animals and plant kingdom. Moreover it is reported that ground water level is receding for which adequate care has to be taken.
However all attempts have to be made to increase the level of irrigation and consumption of fertilizer.
Another most important item is the marketing of the produce of the farmers. Odisha, essentially being a paddy growing area, Government fixes support price for paddy every year and procure their requirement from the farmers.
There are certain perishable agricultural commodities such as potato and onion and certain fruits which need to be stored in cold storages. Lack of cold storage facility affects the cultivation of potato and onion. In the absence of the storage facilities and absence of government agencies the farmers are faced to sell their products at low price to the traders, who always exploit them. This is distressed sale and major profit goes to the traders.
Agriculture and horticulture in its present status need a big push upwards through (say) another green revolution starting from the village level with both government and people's participation to become at par with advanced major states like Haryana, Punjab, Andhra Pradesh and others. If the farmers of our State get good returns and in the absence of distressed sale, there is no reason why they will not be able to repay the loans and attempt to commit suicide.