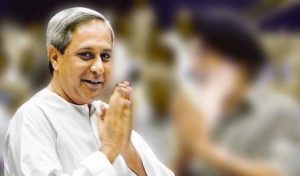 By Bizodisha Bureau, Bhubaneswar, February 7, 2020: Odisha Cabinet on Friday approved the action-taken report of 5th Finance Commission.
Besides, it cleared the framing of Odisha Civil Service (Rehabilitation Assistance) Rules 2020 by repealing the old one and Rural Piped Water Supply projects in Sundargarh district.
The Orissa Civil Service (Rehabilitation Assistance) Rules, 1990 will be repealed with subsequent amendments.
As per the provision, the appointment will be given to an eligible family member of the deceased government servant who dies while performing the duty. The concept is based on the premise that the family in question will not be forced to starvation in the event of the sudden demise of the wage earner.
The existing rehabilitation rules ensure a maximum of ten per cent of the total vacancies in a year in Group C and Group D posts shall be earmarked to be filled by applicants under the scheme.
The government has now decided to raise the ten percent quota to fifty percent in Group D posts so that the applicants will get the maximum opportunity for appointment under the rehabilitation scheme.
The proposed drinking water projects in Sundergarh will cover 262 villages under 25 GPs in three blocks in the district. Nearly 125928 people will get drinking water facilities under the programme.
The number of people to be benefited under the project in Gurundia, Koira and Lahunipada blocks respectively are 57622,27928 and 40378.
The state Cabinet has approved the lowest tender of M/S Voltas Ltd, Thane amounting to Rs 320,11,20,000 for the project work. The projects are to be completed within a period of 24 months.
This apart, another two projects in Sundargarh district in two blocks covering 38 GPs will also be taken up for providing drinking water facilities to the people.
Under the programme, 204028 people belonging to 219 villages will be provided with the facility. The blocks under which the piped drinking water project will be initiated are Kuanramunda and Nuagaon.