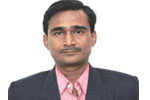 By Nageshwar Patnaik in Bhubaneswar, December 29, 2019: The Narendra Modi led NDA government last month announced to sell stakes in several public sector undertakings (PSUs) and even give up management control in some including disinvestment of its entire 53.3 percent stake in Bharat Petroleum, a 'Fortune 500' company. It is argued that the government's role is to facilitate a healthy business environment but the core competence of a government does not lie in selling fuel or steel at a profit. That is one reason that divestment is often a priority item in the election manifesto of such parties.
Some political parties also strongly believe that "the government has no business being in business". However, the government is in business all over the world, including a host of free market and capitalist countries such as the USA, Germany, Japan, France, the UK, Italy, Spain, Switzerland, Austria, Israel, South Korea, Saudi Arabia and Singapore. Even the state ownership goes up to 100 per cent in a host of state-owned enterprises (SOEs) or what is popularly known as public sector units [PSUs] in India. In fact, SOEs play a key role in Europe's economies, especially in the energy, telecommunications and transport sectors.
Some even argue that government presence may be necessary only in strategic sectors such a defence or oil exploration, but not in the non-core sectors. Interestingly, some governments in free market economy even own assets totally outside the core sector such as Hotels and casinos.
It is true that the government run enterprises run on weak frameworks and need to be strengthened. Experts suggest that they could be along three important lines such as working out a consistent ownership policy; giving teeth to financial oversight; and making PSU boards more professional.
Take the case of BPCl, which is not a greenfield public sector enterprise. It was earlier owned by foreign company Burma Shell before it was nationalized during Indira Gandhi regime. Mumbai-based BPCL has grown into one of the top global companies post nationalization and in 2018-19, the company's revenue was pegged at Rs.3,42,916 crore, operating income Rs.11,968 crore, net income Rs.8,
527 crore and total equity Rs.40,834 crore. BPCL's total assets are valued at Rs.1,36,930 crore.
It is needless to say that no Indian private sector enterprise is financially capable of taking over the entire assets and business of BPCL and the government has no option but to look for a foreign buyer for its 'strategic sale".
Ironically, in many countries including China, the government-run enterprises are fast becoming as competitive as their rivals in the private sector. Then the question is why cannot Indian PSUs compete, excel and contribute to the state exchequer. Out of six Indian companies that feature in the latest 'Fortune 500' list, four belong to the public sector, including Bharat Petroleum which the government has put under 'strategic stake sale.'
The other PSEs are: Indian Oil Corporation, ONGC Limited – both oil companies – and the State Bank of India. The only two private sector Indian firms in the list are Reliance Industries (oil, retail and telecom) and Tata Motors (automobile and engineering).
India is the fastest-growing energy market in the world and the global oil giants are keen to gain a strong foothold here. BPCL, which has 15,177 petrol pumps out of the country's total 65,973 retail outlets, can grow like never before and yet the government wants to cede full management control of BPCL to foreign buyers. The move by the Modi government certainly provides an excellent opportunity to foreign companies gain one-fourth of the market share in the country.
This is like selling the family silver and that at some point there would be nothing left to sell and cushion the fiscal deficit as India is currently facing an economic slowdown in which indirect tax collections are below par.
Since liberalisation began in India in 1991 under then Prime Minister P.V. Narasimha Rao, the country saw a steady flow of disinvestment decisions. However, privatisation, where buyers took over management control, began later under the National Democratic Alliance governments. Arun Shourie, the country's first Disinvestment Minister, gave an impetus to the exercise. He is credited with the privatisation of Maruti, Bharat Aluminium Company Ltd., Videsh Sanchar Nigam Limited and Hindustan Zinc through the strategic sale process.
The government has been unsuccessfully trying to sell the debt-laden and loss-ridden PSUs for a while now. Bharat Sanchar Nigam Limited is a classic case, which made a loss of Rs 7,500 crore for the first half of this fiscal and may not find a buyer easily, even if it were on the block.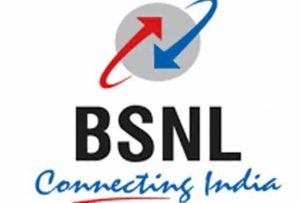 BSNL, once a Navratna company – pride of India, earned a net profit of Rs. 10,000 crore in 2004-05, when the company was having one lakh employees—more than what it is having today. Now it has been reduced to such a level that it's on the verge of closure.
During Atal Bihari Vajpayee's reign, the profitable BSNL was converted to corporation and the Government assured to take necessary measures to avoid any loss to BSNL, but immediately broke that assurance by limiting the compensation to BSNL for its losses on rural landlines only for a few years.
The spectrum policies of Vajpayee and Manmohan Singh Governments with further continuation of the same by Modi Government are another main reason for the losses to BSNL. Despite these rumblings, BSNL stood with GoI during Kashmir floods, Kargil war, catering Leh/Ladakh like territory, Tsunami in South India.
BSNL has been in trouble due to poor government policies and delays in bringing new infrastructure. The inferior infrastructure, as well as the company structure, has further resulted in this situation.
If the powers-that-be do not provide a level playing ground to the PSUs with the private players for reasons best known to them, the PSUs will wither away sooner or later.