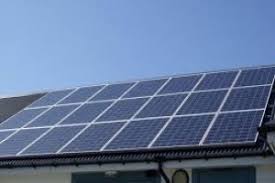 By Bizodisha Bureau, Bhubaneswar, November 5, 2019: The Odisha Renewable Energy Development Agency (OREDA) has invited tenders for rooftop solar projects across 313 fire stations in the state with a total capacity of about 1,728 kW. The entire project cost is pegged around Rs 18 crore.
The pre-bid meeting is scheduled to be held on November 15, 2019.
The scope of the work includes the design, supply, installation, commissioning, and maintenance of grid-connected solar PV systems with the net metering facility and battery backup in fire station buildings for five years. The successful bidder will also be required to undertake the scheduled maintenance as well as corrective maintenance for five years, starting from the date of commissioning of the project.
The projects are to be implemented across 30 districts in five packages, with each package covering between 55 and 67 fire stations.
Ten per cent of the capacity in each package will be allotted to these local MSMEs.
The winning bidder is required to design the complete system as per the provided technical specifications along with connectivity needs, as per the notice.
Aditya Aluminium, which is a unit of the Aditya Birla Group, recently set up a 24 MW solar power project at Lapanga in Sambalpur district. As part of the Odisha government's ambition of installing renewable energy capacity of 2,750 MW, out of which 2,200 MW will be from solar energy.
Earlier this year, Vedanta Limited had also invited Expression of Interest for the procurement of solar power under a short or medium-term basis from solar power generators, state electricity boards, and utilities, independent power producers and traders. The delivery point for the generated power would be Vedanta Limited's premises in Jharsuguda. The minimum bid capacity was 20 MW, and the maximum had been fixed at 300 MW.