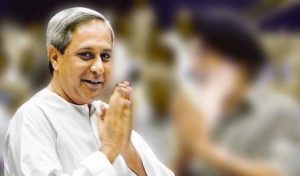 By Bizodisha Bureau, Bhubaneswar, November 30, 2019: Odisha chief minister Naveen Patnaik on Saturday unveiled countdown to the 3rd Make in Odisha Conclave in 2020, the state's flagship biennial global investors' meet besides breaking grounds for more than two dozen industrial projects.
Patnaik also launched the new website of Odisha Film Development Corporation (OFDC).
"Odisha has a vision of becoming one of the top three investment destinations in the country and towards achieving this, we have devised the '5T' strategy in which Transformation goals identified will be achieved through Teamwork, Transparency and Technology enablers in a Time-bound manner. One year from today we will host the Make in Odisha Conclave 2020 and I invite all stakeholders to join hands to make it the greatest investment summit ever organized by any State in the country," the chief minister said on the occasion.
During the last edition of Make in Odisha, the state received overall investment intent of Rs. 4,19,574 crore across 15 sectors and saw the participation of more than 5,000 industry captains, with delegates from across the country and abroad, and experienced a footfall of up to 31,000 delegates.
The projects launched include Omjay Electric Vehicle. Bharat motors plans to set up its electric vehicle assembly plant at Jajpur. This is a first of its kind of e-vehicle project in the state with the latest technology. The unit is set up with an investment of Rs 52.41 crore with an employment potential of 122 persons.
OCL India Ltd, one of the oldest companies of Odisha, will invest Rs 1,994.98 crore for expansion of its cement plant at Rajgangpur providing employment to 365 persons. Shree Cement Ltd, a reputed cement manufacturing company, is setting up a 3 MTPA Cement grinding unit with an investment of Rs.452.55 Crore and will provide jobs to 243 persons.
Similarly, Pro-minerals, now part of Essel Mining, is now expanding its activity from mining to pellet production and cutting down the mining pollution load, with an investment of Rs.283.97 crore at Basantpur, Keonjhar and will provide employment to 192 persons
Suraj Products is yet another company which proposes to diversify its business from sponge iron to steel making. The plant at Rajgangpur is being set up with an investment of Rs.50.25 Crore and will employ some 196 persons.
Besides, the chief minister inaugurated the groundbreaking ceremony of 22 industrial units across various sectors with investments over Rs. 6,100 crore.
"I am confident that with our single window system, Go-Swift and the revamped policy ecosystem with our investment opportunities showcased, the state will emerge as the most preferred investment destinations in the country," added Shri Patnaik.