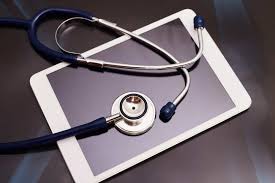 By Bizodisha Bureau, Bhubaneswar, September 3, 2019: The Odisha Government is mulling over a new telemedicine policy in a bid to strengthen rural healthcare delivery system.
"The policy will help utilise telemedicine technology for benefit of patients, medical students, paramedical workers and health professionals. Moreover, patients from remote corners of the state can avail consultation and health services from specialist doctors," Health Secretary Dr Pramod Meherda said.
Meanwhile, the Health and Family Welfare department is assessing the requirement of human resources.
Sources said, the Odisha Tele-medicine Network will be expanded to district headquarters hospitals (DHHs) and wellness centres functioning under Medical Colleges and Hospitals.
The initiative will enable people in remotest part of the State to get connected with expert doctors sitting in distant hospitals in cities.
The plan is also afoot to start e-classroom facility with the help of telemedicine technology.
BSNL authorities have been asked to provide fibre optic connection for round-the-clock internet services.
The nodal centre of telemedicine network is functioning at SCB Medical College and Hospital at Cuttack.