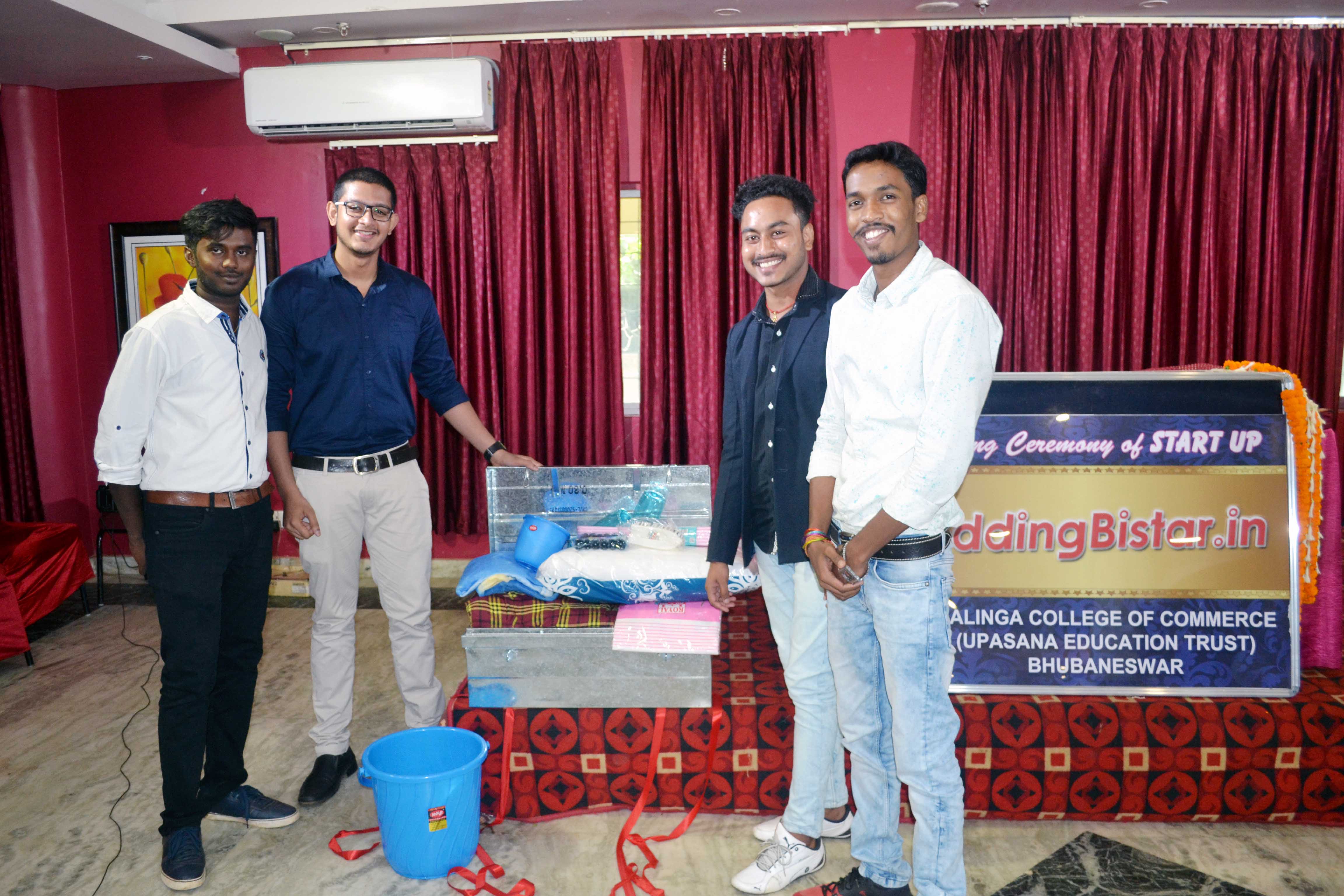 By Nageshwar Patnaik in Bhubaneswar, April 26, 2019: They appear to look like characters from the Bollywood hit "Three Idiots". They hail from three different parts of the state but pursue one mission leaving no stone unturned. That is to come out with innovative packages at an affordable price to make life easier.
The four youths, Birajasankar Rout from Talcher, Narottam Tandia from Jharsuguda, Panchanan Patra and Rohit Kundu from Keonjhar after successfully completing in Bachelor of Commerce in the city based Kalinga College of Commerce, joined hands together to do something innovative and extraordinary. Like any other aspiring commerce graduate, they could have taken up a job with hefty salary. But they preferred to pursue their passion – "Apki Jaruratien, Hamari Jimmedari" (Your needs, our responsibilities)
The foursome, all in their early 20s, have just launched a package called 'Hosteller Kit" at a price band of Rs 1999 only to make life easier for students living in hostels or rented rooms and outsiders working in the state capital here. The package included mattress, bed sheet and pillow cover, pillow, bucket, mug, one set cloth clips, mosquito net, trunk, hand wash, washing brush each. Besides, the package provides three hangers and two water bottles.
The students have also a choice of a-la-carte. They can order the items separately as per the price tagged individually. Interestingly, the prices are inclusive of taxes and delivery charges.
Every year at least five thousand students flood Bhubaneswar for pursuing their education. But they face difficulties while moving to the new place to make their life comfortable with proper ambience. The basic necessities for students to settle in a new place are somewhat big and not possible for him/her to transport all of it from their hometown. It is a stressful and costly affair.
"So we came up with a solution for this problem. We offer a package that has all the basic necessities a student requires which include qualitative products at a reasonable price", says Birajasankar, who leads the project.
Inspired by the much discussed film, "Three Idiots" and prime minister, Narendra MFour Commerce Grads launch Hosteller Kit odi's Start Up and Stand Up India, the young talented c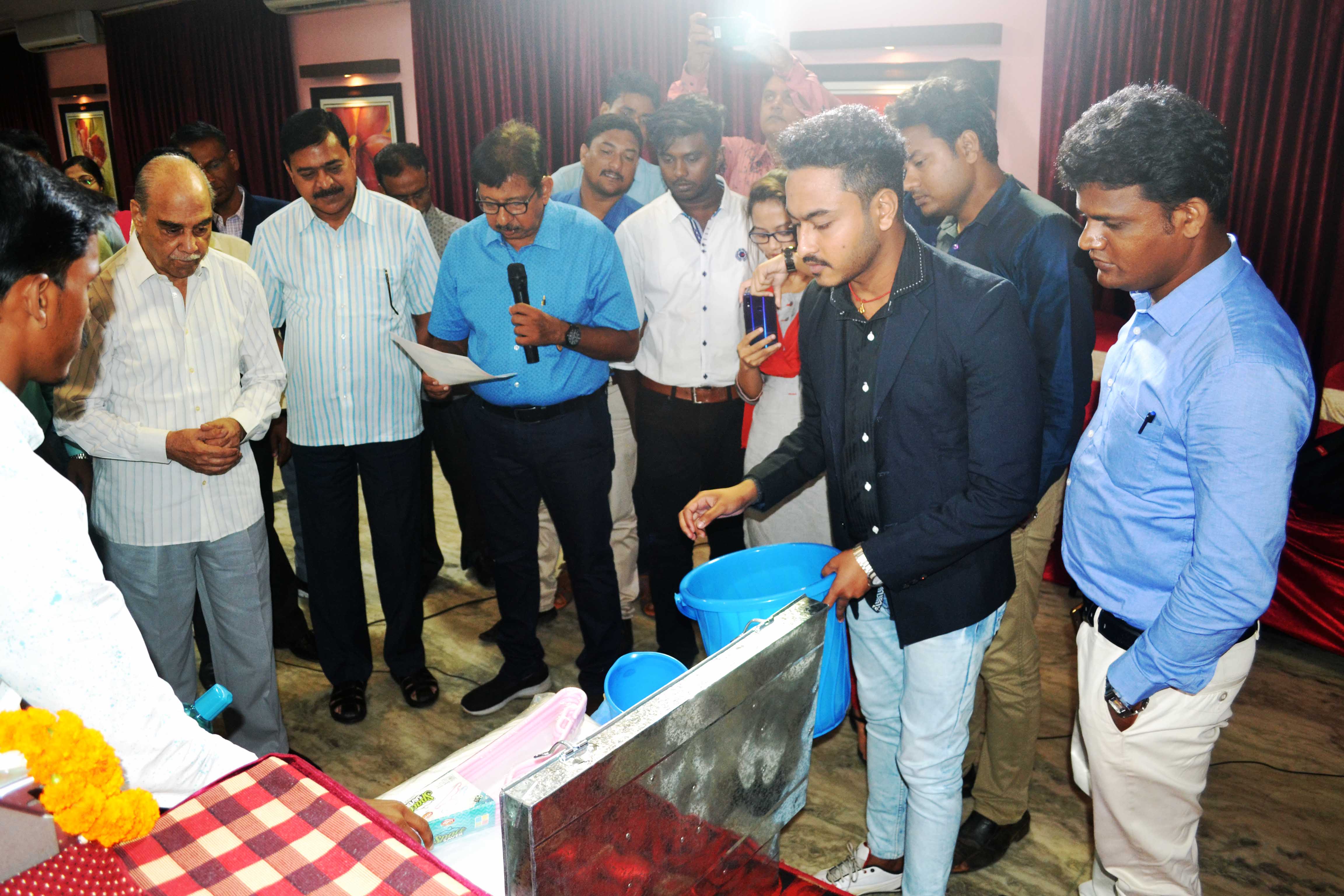 commerce graduates have the funding support of the Kalinga College of Commerce and mentored by the Chief Belief Officer of the college, Shyamsunder Agrawalla.
The foursome will soon form a partnership firm called "BeddingBistar.in". Their website in the same name was launched here in a hotel here on Friday by Anant Mahapatra, a celebrated name in the Indian theatre movement in the presence of former chief secretary, Jugal Kishore Mohapatra, former member, Board of Revenue, Arabind Behera, top businessmen and industrialists.