By Nageshwar Patnaik in Bhubaneswar, APril 30, 2023: "The entire so-called history of the world is nothing but the creation of man through human labor." – Karl Marx
Human activity is essentially a struggle with nature that must provide the means of satisfying basic human needs: drink, food, clothing, the development of human powers and then of human intellectual and artistic abilities. In this undertaking, people discover themselves as productive beings who humanize themselves through their labour, according to Marx – the German philosopher, economist, historian, sociologist, political theorist, journalist and socialist revolutionary.
Labour is the most important factor of production. Labour is intrinsic to the process of transforming inputs into a more valuable output. A nation having plenty of rich land but no labour force cannot simply prosper. Agriculture, industries, mining, transport system, trade activities, etc., all require adequate and efficient workers for proper functioning. So, all value creation calls for labour to play a role. As we all know, Gross Value Added (GVA) is the sum of gross profits and wages and salaries. In other words, national income comprises the return to capital and the return to labour.
Labour has played a key role in India's development journey. Its contribution is visible across all the three major sectors of the economy: primary, secondary and tertiary. However, existing labour laws were found to be archaic with the evolving business regulatory environment and India's growth aspirations. Successful emerging economies on a development path have leveraged their labour supply for accelerating growth; but, India's labour laws were applicable to around 80 million workers in the formal sector, leaving the rest of the 500 million-strong workforce out of these benefits.
The payment of minimum wages is an absolute lifeline for a decent life. It is also necessary for some semblance of freedom from exploitation, which is a fundamental right under Article 23 of the Constitution. The Minimum Wages Act, 1948, was enacted shortly after Independence to provide a minimum wage for those in scheduled employments. Yet there were open violations and even now it continues in some places.
The author had first-hand experiences of denial of full minimum wages to hundreds of migrant workers during ASIAD in New Delhi in 1982. The matter later came up as a public interest litigation case in the Supreme Court. In the histor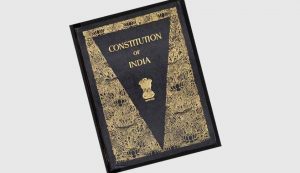 ic Asiad Workers' case, dealing with the miserable conditions of work of migrant construction labourers, Justice P.N. Bhagwati had made it clear that payment of less than minimum wage is forced labour under Article 23 of the Constitution. He further observed that compulsion arising from hunger and poverty, which compels a worker to work for less than minimum wages, may properly be regarded as 'force' and if labour or service is compelled as a result of such 'force', it would be 'forced labour'.
The Constitution refers to a living wage as a goal to be secured to all workers. The new Code on Wages and its Draft Rules have incorporated the 'need-based minimum wage' norms proposed by the tripartite Indian Labour Conference in 1957, adding 25% towards education, medical expenditure, etc., as mandated by the Supreme Court in a judgment delivered in 1991. However, domestic workers and workers engaged in the Mahatma Gandhi National Rural Employment Guarantee Scheme (MGNREGS), to mention a few, remain outside the purview of the law. Even many who may be covered de jure but are unable to realize and enjoy the right to a minimum wage and economic security. Such an important law should have been enforced by now.
The Labour Code on Wages was the first code passed by Parliament in 2019. The Code subsumes four major acts concerning wages and ensures the minimum and timely payment of wages to all workers in both the organized and unorganized sectors. Companies will be benefited as the number of registers, returns, forms, etc., can not only be electronically filed and maintained, but also be provided in a single template.
India has initiated several legislative reforms in the last five years to boost employment generation such as the Shram Suvidha Portal, MUDRA (Micro Units Development and Refinance Agency), Startup India, Make in India, Skill India, Digitization of Labour Law Compliances, etc. With the codes on wages, industrial relations, social security, and welfare and safety, a new ambience for job creation is underway.
The four labour codes have reduced the number of sections from 1,228 to 480. There will be only 22 sections in the codes that will contain imprisonment as penalty for a first-time offence. This allows GoI to focus on universalizing various benefits such as minimum wages and social security for all the country's workers.
Fortunately, India is currently passing through a historic demographic transition. The fact that more than two-thirds of the country's population will be in the working-age group (15-64 years) for the next three decades further signals the tremendous potential of labour to contribute to India's development. India is projected to have the largest working population in the world between 2022 and 2034, with 10 million youth entering the workforce every year.
But it also presents a challenge for the policymakers: to create new job opportunities for the young. It is equally important to unleash the true potential of such a strong workforce by buttressing employment capacity of the industry. A reform is a continuation process. The Narendra Modi led government had carried out sweeping reforms through the passage of three labour codes in Parliament. It marked a milestone in this process and came after many years of consultations and discussions between the government, industry, trade unions and other stakeholders.
Labour reforms will certainly go a long way to bolster India's growth trajectory.