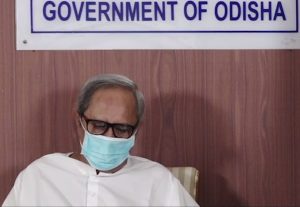 By Bizodisha Bureau, Bhubaneswar, December 9, 2020: Reiterating its earlier stand on the implementation of recommendations of M S Swaminathan Committee regarding Minimum Support Price (MSP) of all crops, for doubling the farmers' income, the Cabinet headed by chief minister, Naveen Patnaik on Wednesday resolved to move the Union Government once again.
The State Legislative Assembly had earlier passed unanimous resolutions in this regard in 2017 and again in 2018.
The M.S. Swaminathan chaired National Commission on Farmers had recommended that "MSP should be at least 50% more than the weighted average cost of production".
The Odisha government's decision comes at a time when the farming community in the entire State and the country is in unrest over enactment of the new farm bills.
Among other proposals, the cabinet decided to construct a 100 seated new government Medical College and Teaching Hospital at Phulbani and 650 bedded Teaching Hospital for New Govt. Medical College at Koraput on Turnkey basis in order to improve the medical education and to cater to the needs of common people and creation of qualified doctors.
It also endorsed a proposal for conversion of bonds including interest accrued thereon to equity investment of Government in OPTCL. This will increase the equity capital investment of Government in Odisha Power Transmission Company Ltd (OPTCL) thereby reducing its interest burden. Besides, it approved the proposal for settlement of arrear Electricity Dues of Government Departments till 31.03.2020. This will clear the arrear EDs outstanding against Government Departments/ Offices till 31.03.2020 enabling payment of current dues in time.
The cabinet also decided to amend the Odisha Professional Educational Institutions (Regulation of Admission and Fixation of Fee) Act, 2007 by promulgation of an Ordinance under Article-213 of the Constitution of India.
It also decided for execution of Rural Piped Water Supply Project under one package to provide safe drinking water in Bargarh District out of BASUDHA (RIDF) funding.