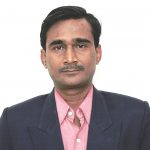 By Nageshwar Patnaik in Bhubaneswar, October 30, 2020: For centuries, Odisha (earlier known as Orissa) hogged media headlines for the casualties and destruction wrought by disasters like flood, cyclone and drought. The resource rich but economically backward state faced the worst natural disaster called Super Cyclone in 1999 killing nearly 10,000 people. This was the turning point for the state to tackle disasters in a holistic manner.
Several cyclones and floods had hit the state ever since. However, the Naveen Patnaik led government successfully managed to minimize the loss of life. This itself was not a small exercise and required tremendous effort.
But this year, the state faced a new kind of disaster when COVID-19 pandemic spread like wildfire across the globe killing more than a million and leaving the people with economic uncertainties by disrupting both demand and supply side.
In such tough times or any crisis situation, there are very little options before the Naveen Patnaik government than to consider surviving first, revive next and then thrive. The Odisha government imposed a 'near complete' lockdown in five districts and eight urban centres from March 22 till March 29 three days ahead of the nationwide 21-day shutdown apparently to check the spread of the deadly virus.
The stringent lockdown measures in the first half of 2020 had disastrous consequences with India witnessing a significant year-over-year (YoY) economic contraction due to the coronavirus pandemic. It's Gross Domestic Product (GDP) has contracted by 23.9%, higher than developed countries such as the US (9.1%), the UK (21.7%), France (18.9%), Spain (22.1%), Italy (17.7%) and Germany (11.3%).
Consequently, Odisha's economic activity contracted dramatically on a huge scale and at this juncture, the role of the state government was very crucial to enable the economy to revive by adopting various policies from primary (agriculture) to secondary (MSMEs) sectors.
What helped Odisha somehow to manage its finances despite the catastrophic pandemic is its move last year to identify "Fiscal Risk Management" as one of the key reforms priority under technical assistance from the International Monetary Fund (IMF). It also set up a dedicated Fiscal Risk and Debt Management Cell in the Finance Department and a high-level Fiscal Risk Committee.
The state also adopted a three-stage approach to fiscal risk management viz, identification and measurement of fiscal risks; fiscal risk reporting and mitigation and management of fiscal risk.
The pro-active moves by the Odisha government recently got a pat from the Reserve Bank of India (RBI) in its report "State Finances-A Study of Budgets of 2020-21". It lauded the state government for its superior fiscal management practices and advised other states to emulate practices being adopted in Odisha.
"Given the lack of transparency with regard to states in reporting of some of these risks, efforts by Odisha in acknowledging, assessing and preparing in advance for such unforeseen risks could be worthy of emulation," the report said.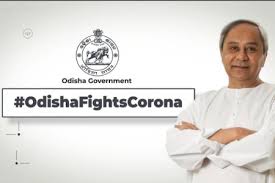 It has already put in place mechanisms for management and mitigation of some of the major fiscal risks such as creation of State Disaster Response and Mitigation Fund (SDRMF), an administrative ceiling on government guarantees and constitution of a Guarantee Redemption Fund (GRF) for the fiscal risks arising from government guarantees and institution of a Consolidated Sinking Fund (CSF) to mitigate fiscal risks arising from amortization and foreign currency fluctuations.
Over the years, the Government of Odisha has built up a sizeable CSF (about 15 percent of state government liabilities) and GRF (about 25 per cent of total guarantee exposure). As a part of fiscal risk management measure for COVID-19 crisis, the state would utilise a portion of the CSF for amortisation of the entire open market borrowing during 2020-21.
In yet another significant move, the state government took the initiative to assess the overall impact of COVID-19 on the state economy and has come out with a composite State Economic Index by taking seven state specific high frequency (monthly) indicators like Goods and Services Tax (GST), State Excise, Mining Royalty, Stamps & Registration fees, Motor Vehicle Tax, Taxes and Duties on Electricity and Value Added Tax (VAT) on Non-GST Goods. To construct the Index, monthly data on these indicators is taken from August 2017 to March 2020 (32 months-data points) for calculation of basket weights of specific indicators.
The base period is pegged at 100 by taking monthly average from August 2017 to March 2020. State Economic Index for April 2020 witnessed a sharp deterioration to 32.21, spreading across all indicators. In May 2020 and June 2020, State Economic Index recovered moderately to 40.19 and 80.30 respectively and further, with gradual relaxation, to 111.93July 2020.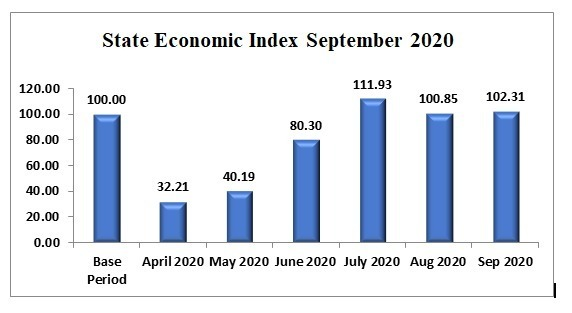 "However, a setback for the index was witnessed in August, 2020 with marginal recovery seen in September, 2020. State Economic Index (SEI) aims to dissect the nature of the economic crisis in the first seven months of the pandemic", says Prof Asit Mohanty of Xavier University.
The independent study, being carried out by Centre of Excellence in Fiscal Policy and Taxation; Xavier University, suggests that the state economy is on a revival path. The SEI which received a massive blow on account of complete lockdown in the months of April and May, has been on the climb thereafter. The massive social awareness campaigns have aided the revival as citizens resumed work keeping in mind the need to embrace the new normal.
With increasing fiscal challenges in the aftermath of the Covid-19, since monitoring of fiscal developments of State is crucial, the Odisha's Fiscal Monitor Report was launched in April, 2020 to analyze the latest public finance developments, update fiscal implications of the pandemic and medium-term fiscal projections, and assess policies to put state public finances on a sustainable footing.
To this end, the State has been tracking the broad indicators on both expenditure and revenue side. Each month, the Fiscal Monitor is prepared by the Finance Department. The months after the release of the Fiscal Monitor Report, April 2020 have offered a glimpse of how difficult rekindling fiscal situation of the state will be while the pandemic surges. It finds that state has been confronting with revenue stagnant and steady rise in expenditures especially health expenditures.
For instance, Revenue Receipts during April-August, 2020-21 has registered a growth of 0.20% over April– August, 2019-20. Revenue surplus has increased to 3.76% of GSDP in April-August, 2020-21 from 2.91% of GSDP registered in April -August, 2019-20. Fiscal surplus has increased to 2.5% of GSDP in April- August, 2020-2 from 0.4% of GSDP recorded in April to August 2019-20. IPRR (Interest payments to Revenue Receipts) has increased to 3.9% in April-August, 2020-21 as against of 3.6% witnessed in April–August, 2019-20 and the Debt Stock Ratio which stood at 16.40% of GSDP in April to August, 2020-21 remained well below the FRBM limit.
The state economy appears to have come out from the depths to which it had plummeted during the April, 2020. The uncertainty surrounding the September's State Economic Index and Fiscal Monitor Report of Odisha is not as large as has been evident from the compliance Odisha's fiscal parameters to the FRBM limits.
Taking into account the comparison of fiscal performance of Odisha and developed states in India like Karnataka, it has been better as compared to that of Karnataka.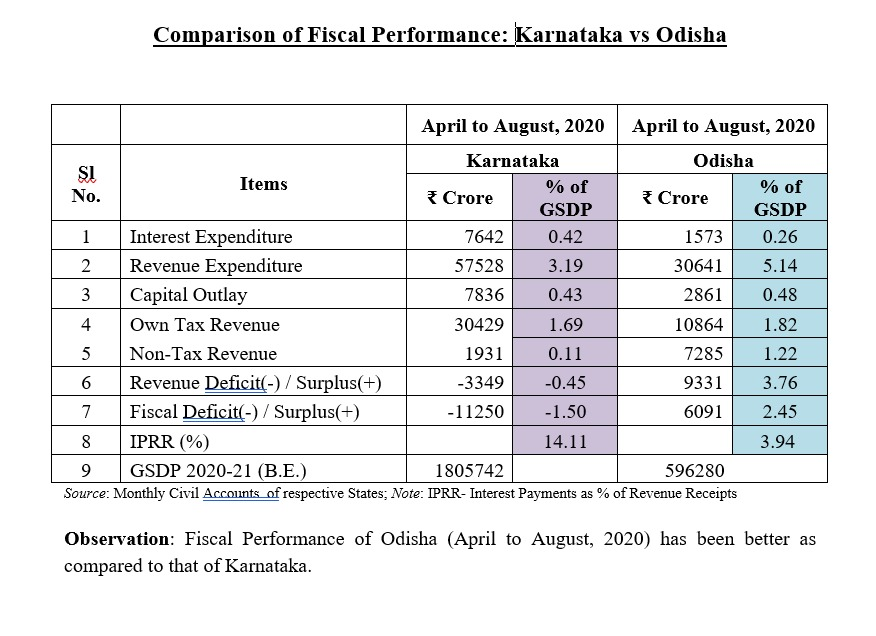 GST collections have picked up, rise in stamps and registration fee, electricity consumption has started showing upward trend, expenditure in fuels has regained normalcy and mining royalties are encouraging. The trend in State Economic Index reflects the uptick in expenditure and demand generation.
The situation in Odisha has now been controlled and has gradually improved. In fact, the state has been able to weather the COVID-19 pandemic to come on top in terms of growth rate in agriculture and wooing investment in the last six months.
Odisha has received investment proposals of Rs 12,000 crore during the coronavirus pandemic and its growth rate in agriculture was 7.61 percent in 2019-20 compared to the national average of 2.8 percent, Chief Minister Naveen Patnaik said while unfurling the National Flag on the occasion of the 74th Independence Day .
The state received 18 percent of the investment proposals received by the country and has become the number one state in the country by putting behind other developed states.
Odisha certainly is now at doorstep of economic revival because many indicators linked to fiscal front regain pre-COVID levels. It could be argued this as a paradoxical rise in fiscal situation amid the pandemic and the subsequent devastating impact on people's livelihoods and incomes globally, can be traced back to the concerted government actions to mitigate the Covid-19 fallout.
If there's anything that shines across in Odisha's story, it is the resilience of its man and machinery. The State, time and again, has proved its mettle as year after year and natural disasters ravage its economy, it builds itself over and over. Exemplary disaster management skills and disaster preparedness have conditioned it to respond adequately to disconcerting challenges.
And now in the face of the pandemic, though the situation continues to remain grave, the endeavor by the Naveen Patnaik led government remains indefatigable.