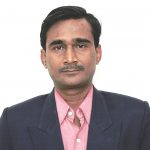 By Nageshwar Patnaik in Bhubaneswar, October 13, 2020: India is now five unlocks into the COVID-19 pandemic crisis exacting heavy economic cost. The World Bank and the Reserve Bank of India (RBI) have projected the economy to contract by 9.6% and 9.5% respectively in fiscal year 2020-21.
While both the estimates are more or less at par, the latest projection is significantly worse than the 3.2% contraction projected in June by the multilateral agency. The pandemic definitely has come as a setback to the economy with five lockdowns spread over five months have wrecked business activity and shut businesses down.
The situation is so worse that the World Bank puts the economy at present in a far graver situation than it was during the balance of payment crisis of the 1980s leading up to 1991 – the year that saw start of sweeping economic reforms. But prior to that India had to pledge parts of its gold reserves to secure a bailout package from the International Monetary Fund (IMF) to avoid defaulting on overseas payment obligations.
Going a step further, Fitch has projected India's economy will contract by -10.5%, Goldman predicts a contraction of -14.8% and the Asian Development Bank (ADB) at -9%.
Besides economic fallout, the pandemic has led to a major social and humanitarian disaster with hapless people going through health crisis, unemployment, fear, anxiety and social stigma.
RBI governor Shaktikanta Das, however, sees some silver linings when he highlighted the uptick in manufacturing sector and energy consumption, among others. Das on Friday also announced a range of new, unconventional measures to help the economy emerge from the serious blows inflicted by the pandemic.
As Indian economy is entering a decisive phase in the fight against coronavirus, the RBI will maintain an accommodative monetary policy stance for as long as necessary, Das clarified. Notwithstanding the RBI's latest measures, the recovery of the economy by and large hinges upon a likely pick-up in consumer spending during the upcoming festive season.
Life in India has been changing in phases since Unlock 2 on June 29th. Thereafter, there has been a new phase of unlocking at the end of every following month — Unlock 3 on July 29th, Unlock 4 on August 29th, and Unlock 5 on September 30th.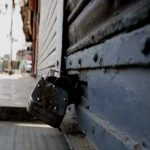 Will there be an Unlock 6 at the end of October? Will the government lift certain restrictions that are still in place with respect to containment zones, international travel, etc?
Based on how certain restrictions are still in place with respect to containment zones, international travel, etc, another set of easing is likely to follow by the end of October. Lockdown will continue in containment zones till October 31 and there will be strict measures imposed in containment zones and only essential activities will be allowed.
Besides, education institutions will remain closed, cinemas and entertainment parks were kept shut, and international travel too, except as permitted by the union ministry of home affairs, remained suspended. However, the centre has left it the state to reopening schools and coaching institutions after 15th October in a graded manner, but they will to follow Standard Operation Procedure (SOPs).
Similarly, cinemas and theatres will be permitted to open with 50 per cent capacity and B2B exhibitions will also be allowed to open; SOPs are to be released by the Department of Commerce regarding the same. Even entertainment parks and other such places will also reopen from October 15.
However, States and Union Territories cannot impose any local lockdown outside the containment zone without prior consultation with the Centre.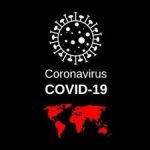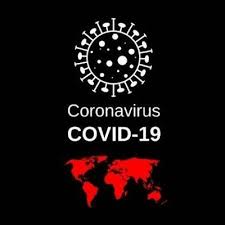 Coronavirus infections have surged at an alarming pace with India crossing the grim milestone of one lakh deaths, the third-highest in the world behind only the United States and Brazil and despite the Narendra Modi government's attempts to control the spread of the COVID-19 disease through a series of lockdowns, which have already devastated livelihoods, causing acute food insecurity, translating into higher mortality and malnutrition, especially among children.
Most importantly, the monetary relief from PM Cares fund and a host of announcements made by the ministry of labour and employment to safeguard jobs, wages and support the self-employed are yet to be implemented.
As the lockdown-induced restrictions on movement have created fear, leading to anxiety and panic, the authorities must restore the trust that care will be available through restoration of routine services of all kinds. The economy was already on a deceleration path, which turned into a catastrophic economic slowdown after the lockdown. Surprisingly, the Modi government reopened the country, when infection rates and deaths were on a rise.
Covid-19 has virtually delivered a heavy blow to the informal sector with a sharp drop in the meager earnings of the workers, who didn't have social insurance or savings to fall back on. No one wants lockdown at this juncture with some positive sign of the economy looking up.
India's exports staged a turnaround and grew in September though the pace of growth was marginal at 5.27%. However, imports declined by close to 20%. But there has been a sharp spike in the Nikkei Manufacturing Purchasing Manager's Index 
, which jumped to 56.8 in September from 52.0 in August indicating some growth. Also in August, the output of India's eight core sectors of infrastructure declined by almost 9%.
Now the moot question is the Indian economy turning around? Is the worst over?
COVID-19 deaths add up to less than 1 percent of annual deaths from all causes in the country. There have been 38 coronavirus deaths per million population, compared with more than 500 in the US. Keeping these facts in mind, the powers-that-be must not indulge in lockdowns henceforth for the wellbeing of the wretched of the earth.