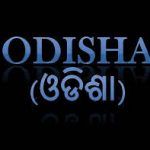 By Bizodisha Bureau, Bhubaneswar, September 9, 2020: The proposed Odisha Economic Corridor (OEC) has finally got a go ahead from the National Industrial Corridor Development and Implementation Trust (NICDIT).
The Odisha Economic Corridor is part of the third phase of East Coast Economic Order (ECEC). The corridor influence area accounts for 20 districts contributing about 80% of Odisha's output and is the first coastal economic corridor planned in the country.
The Board of Trustees has agreed for initiation of the project development activities for the priority clusters identified for implementation under Phase-1 in the two nodes based on focused sectors identified by the state government.
Six nodes have been shortlisted for the corridor at the conceptual planning stage, namely: Khordha–Cuttack–Jagatsinghpur (KCJ), Jajpur–Kendrapara–Bhadrak (JKB), Sambalpur–Sundargarh–Jharsuguda (SSJ), Mayurbhanj–Keonjhar–Balasore (MKB), Angul–Dhenkanal (AD) and Ganjam. Subsequently, the nodes have been restructured, officials said.
Priority will be given to two nodes of Gopalpur-Bhubaneswar-Kalinga Nagar industrial area (GBK) and Paradip, Kendrapara, Dhamra and Subarnarekha industrial areas (PKDS). In consultation with the state government, factors such as land availability and distances from large cities, highways, and ports have been used to prioritize these two nodes.
About 100 km on each side of NH-16 has been taken as the Corridor Influence Area. Node-1 includes 6 clusters with 6,153 acres land area in Gopalpur, Bhubaneswar, Kalinganagar industrial areas of the Ganjam, Khurda, Cuttack and Jajpur districts.
Node-2 includes 8 clusters with 10,558 acres of land area in the Paradip, Kendrapara, Dhamra and Subarnarekha industrial areas of the Jagatsinghpur, Kendrapara, Bhadrak and Balasore districts.