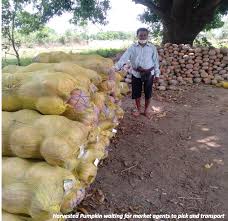 By Bizodisha Bureau, September 3, 2020: Chief Minister Naveen Patnaik on Thursday underscored the need for creating livelihood opportunities, which got a battering due to the outbreak of COVID-19 pandemic.
Reviewing the progress in various sectors such as agriculture, industry, infrastructure, economy, and the COVID-19 situation in the State through video conferencing, Patnaik advised the concerned departments to create livelihoods. He also directed the observers to review the livelihood programmes in the districts.
The Chief Minister, in particular, stressed on the need for activating all programmes under the industry and Micro, Small and Medium Enterprises (MSME) level and advised to give priority to remove any stumbling block on the ways of functioning of industries.
The review revealed that normalcy is returning in agriculture, industry, MSME and other sectors by the end of August last. In the current Khariff season, cultivation over 61.61 lakh hectares during the current Khariff season, cultivation has been done in around 55.52 lakh hectares up by five per cent compared to the last year.
There has been an increase in demand for fertilizer and urea by farmers. Farm credit worth Rs 9965 crore has been disbursed by the financial institutions. Which is higher than the last year.
During the conference, it was also revealed that 200 new industrial project proposals with a proposed investment of Rs 1,75,14 crore got approved. These projects are expected to generate 13,000 jobs. There has also been 80 per cent increase in industrial production.
Besides, there has been an appreciable growth in power consumption, cargo handling etc. The financial institutions have disbursed loan worth of around Rs 3000 crore till the end of August. The chief minister advised the officials to ensure reimbursement of Goods and Services Tax due to the Industry and MSME units.
Patnaik also suggested strengthening the COVID-19 strategy in Khurda and Cuttack, which are witnessing a steep spike in the number of positive cases saying that the overall situation in the State is better than the national average.
The Chief Minister said that 20 lakh people have been tested so far in the State i.e, 42,404 per 10 lakh people, which is much higher than the national average. The recovery rate is also 76.78 percent and the death rate is 0.46 percent.
Patnaik directed the departments of Health & Family Welfare and Information & Public Relations to work together and launch an awareness campaign on various COVID protocols.
In a bid to curb the rise in the number of positive case among the government employees, Patnaik directed them to strictly abide by COVID rules especially in Cuttack and Bhubaneswar.