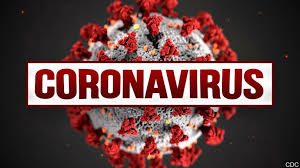 By Bizodisha Bureau, Bhubaneswar, August 10, 2020: A fierce debate is now on in the state on ethics in journalism with the police arresting two persons, that included a Covid-19-recovered man and an employee of a TV channel on the allegations of criminal conspiracy.
Bhubaneswar police arrested one Biswajit Mohanty, a businessman, 47, and his friend Laxmikanta Behera, 46, after their conversation about the latter's experience in a Covid hospital went viral after a TV channel belonging to the wife of senior BJP leader Baijayant Panda aired the clip.
Police has served a show cause notice was issued to OTV, Odisha's biggest news channel run by Jagi Mangat Panda wife of Baijayant Panda.
Bhubaneswar police Commissionerate, in a statement, said the two were charged with criminal conspiracy as well as Sections 269, 270 and 505(b) of Indian Penal Code as well as Section 3 of the Epidemic Diseases Act and section 52 of Disaster Management Act. Behera had recently recovered from Covid-19.
"The audio clip was propagated by OTV news channel. The recording has been prepared, circulated, edited, uploaded and propagated with malafide and mischievous intention as the clip contains misleading and false information about Covid pandemic. The conversation is trying to make others believe that there are false corona positive reports 
and people are being shifted to hospitals showing them positive as there is a certain target of number of patients to be fetched by hospitals," the police statement said.
Once a close confidant of chief minister Naveen Patnaik, the former MP is now his principal bete noire after they fell out some five years ago.
Responding to the arrests, Panda tweeted: "Odisha police have arrested two men who posted their phone chat online. Their "crime"? One of them allegedly tested Covid +ve & spoke of fake "treatment" at massive govt cost. This is just the latest of massive Corona related corruption scams in Odisha. Will FoE activists speak up," asked Panda.
The state on Monday posted 13 deaths, its highest single-day surge.